Create a solution in Health Tech field that can contribute to making World a better place. Have fun! Win a great prize!
GirlsHack aims to bring female students closer to some of the most sought-after technology jobs of the 4.0 industry, based on technology and innovation which are rapidly changing the world around us.
GirlsHack wants to empower more female students to start developing their careers in technology fields in order to have the opportunity to create a future that will be more inclusive and innovative.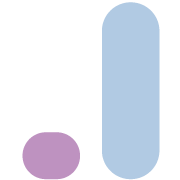 Only 1.4% of women versus 5.3% of men are in charge in ICT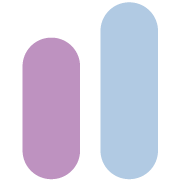 17% of women in management positions in the ICT sector have 20% lower salaries than their male counterparts
Female students lack female role models, especially at the university level. They believe that technological jobs are not suitable for them.
31% of girls in primary schools believe that occupations that require coding and programming are not for them.
In high school, that percentage rises to 40%, while during studies it rises to 58%.
Today, a STEAM degree provides 40% more earnings than the average degree
About the GirlsHack competition
• We are pleased to invite you to join the virtual Hackathon – GirlsHack, which will be held as a part of the fifth Women's Leadership Summit, on October 20&21. GirlsHack is a competition for female students of technical, business and art faculties who are interested in meeting mentors from technology companies and co-creating and developing a conceptual solution in Health Tech field, together with a team (group of 5 students) and a mentor.
• The presentation of the final solutions will be virtually presented to the expert jury on October 21, during the Women's Leadership Summit.
• GirlsHack is organized by the AFA community dedicated to the economic empowerment of women through innovation and technology and their active involvement in creating a future digital civilization.
• You can register for hackaton via e-mail: ema.lukic@afa.co.rs, by sending us a short video where you will present yourself (name, faculty you come from) and answer the questions: "Why you should choose me for GirlsHack competition?" and " I would like to work in (which?) area and be committed to solving (which?) specific challenges?" If you prefer, you can also send us a textual answer to the questions above instead of a video message.
• Applications are individual. We will inform you via e-mail about the teams we've formed by October 19.
• The winning team will win one of the valuable prizes.
SIGN UP!