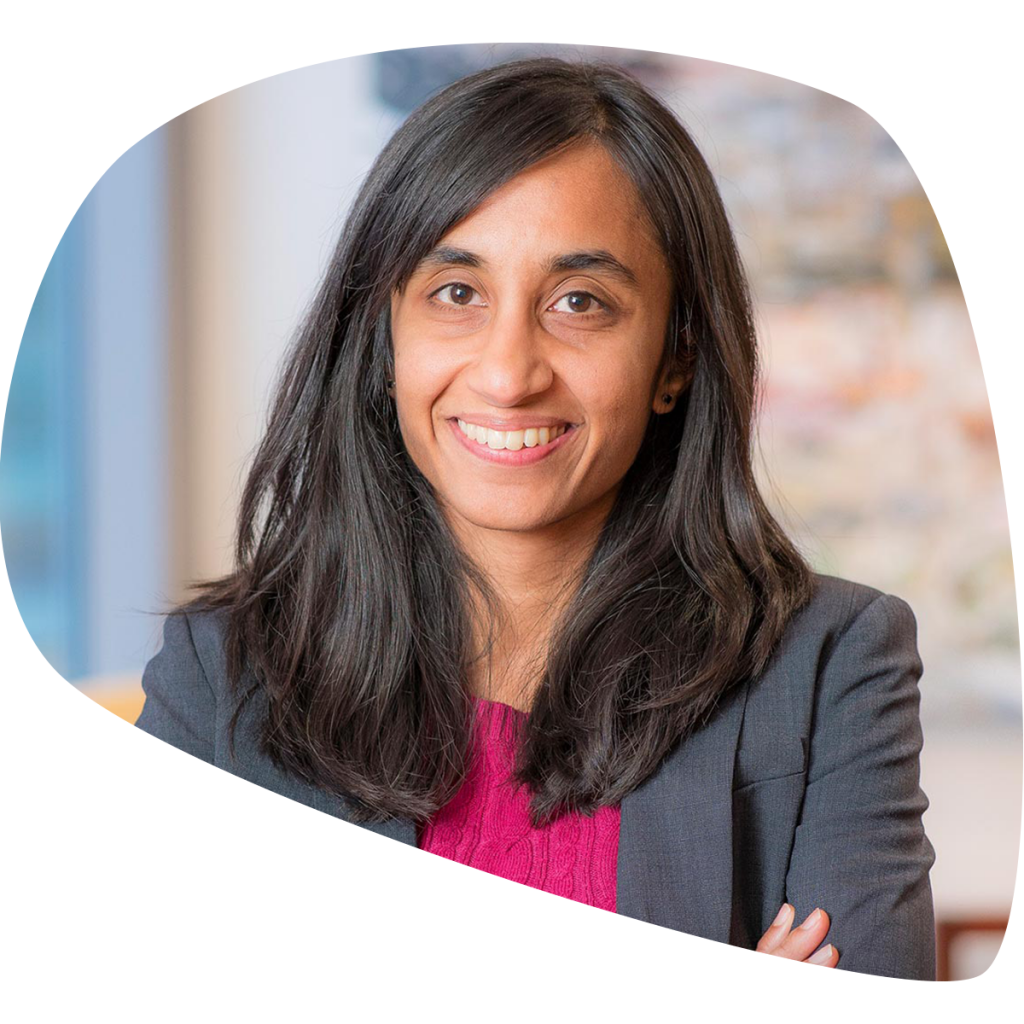 Dr. Mekala Krishnan is a senior fellow at the McKinsey Global Institute (MGI), McKinsey's business and economics research arm, based in Boston, MA.
Her research focuses on various topics related to inclusive growth and economic development, including climate risk, globalization, productivity growth in advanced economies, and women's role in labor markets. She co-leads MGI's research on global gender equality and is an author of the MGI report "The Power of Parity: How advancing women's equality can add $12 trillion to global growth" and "The future of women at work: Transitions in the age of automation".
Mekala is a frequent speaker on these topics at global conferences as well as with executives at Fortune 500 companies. She has authored numerous articles and her work has been cited in leading business publications, including The Financial Times, The Wall Street Journal, The Economist, and Harvard Business Review.
Mekala is a member of a task force at the Hutchins Center on Fiscal and Monetary Policy at Brookings focused on improving productivity measurement, serves on an advisory board for the Sibley School of Mechanical Engineering at Cornell University, and serves on the board of the Global Fund for Women, a leading public foundation dedicated to improving global gender equality.
Mekala received her Ph.D. and M.S. degrees in Mechanical Engineering from Cornell University in 2011. Prior to Cornell, she received a Bachelor of Technology degree in Mechanical Engineering in 2006 from the Indian Institute of Technology Delhi.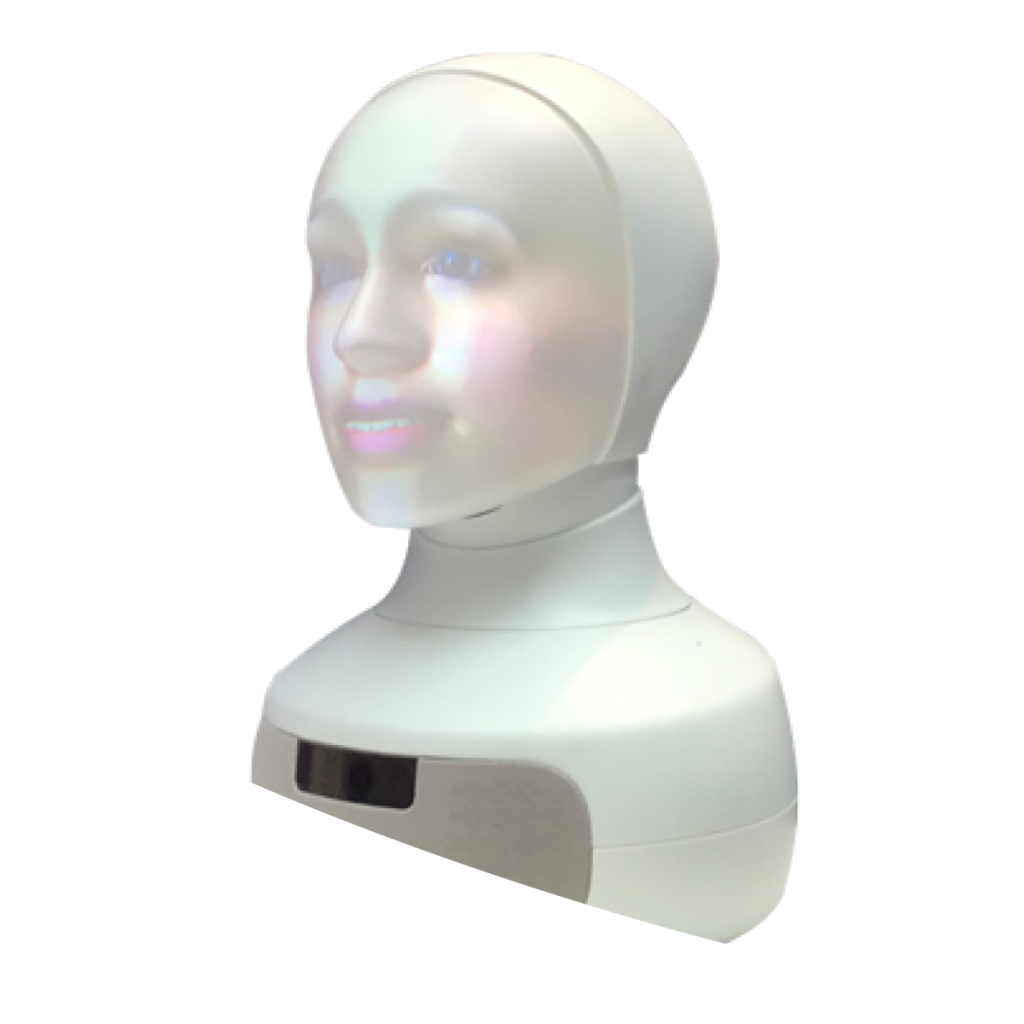 Merck has developed PETRA – a social robot that has the ability to detect signs of three of the world's most common, yet under-diagnosed, diseases: diabetes, alcoholism and hypothyroidism. PETRA, who can be placed in public spaces or in e.g. pharmacies, communicates in several languages and performs her pre-screening based on established frameworks. She is by no means a doctor, but can if needed refer the user to a nearby clinic for follow-up controls; all in an empathetic and respectful way.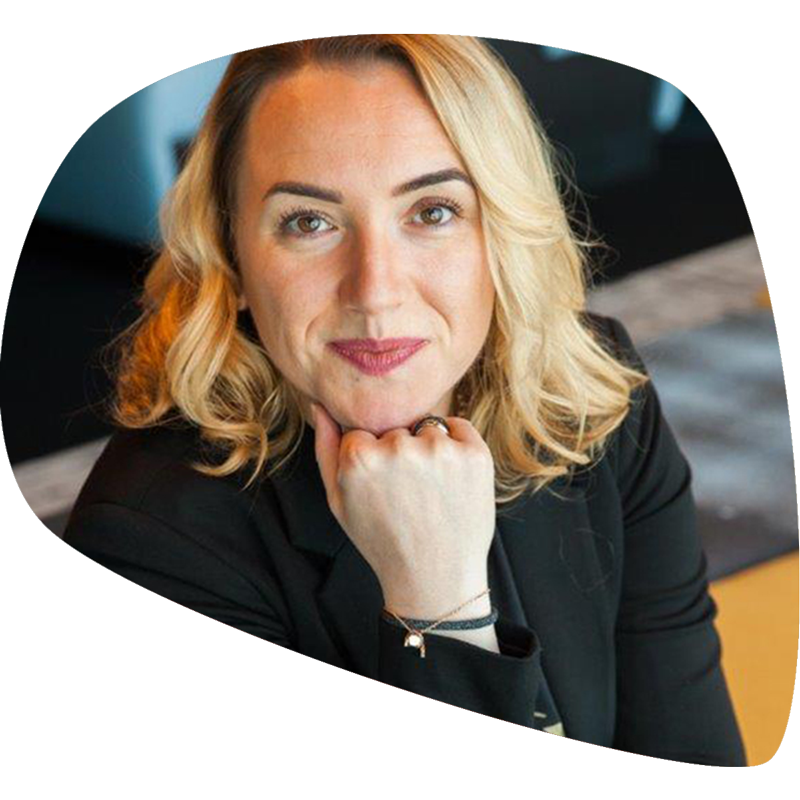 Marija Zivanovic-Smith is SVP of Corporate Marketing, Communications & Chief External Affairs Officer for NCR, a Fortune 500 software- and services-led enterprise provider for global banks, stores and restaurants with 34,000 employees. She is responsible for global brand strategy, sales enablement, digital marketing, public affairs, public relations and corporate communications.
She has held a series of roles covering government relations, leading the corporate communications and corporate marketing team, corporate real estate, and launching NCR's global external affairs and market access practice. From 2015 to 2018 she served as chief of staff to the chairman and CEO. In 2020 she was tapped to lead NCR's COVID-19 Response Task Force, providing fact-based decision making and frameworks to prioritize the safety of employees, customers and business continuity during the global pandemic.
From 2016-2019 she was one of three U.S. representatives nominated by the White House to the Asia Pacific Economic Cooperation (APEC) Business Advisory Council (ABAC). She is on the board of directors of the Information Technology Industry Council, the Trans-Atlantic Business Council and the Atlanta Women's Entrepreneurship Initiative. She is also on the advisory board of the Serbian Blockchain Initiative, the Forbes Communications Council and is a trustee of the NCR Foundation.
In both 2018 and 2020, she received the Gold Stevie Award in the Female Executive of the Year Business Products category. Marija and her team were also awarded the Gold Stevie Award for PR or Communications campaign of the year relating to COVID-19 for 2020. She has also been the recipient of the Serbian Medal of Honor (2019), a Ragan Award for Top Women in Communications (2019) and earned PR News' PR and Social Media Award for her team's social media campaign for NCR's new global headquarters and culture transformation.
Prior to NCR, Marija was Gridpoint's director of external affairs and spent nine years with IBM, working across international trade and supply chain, global government programs, and corporate strategy and emerging business opportunities.
She is a graduate of the School of Foreign Service at Georgetown University. A public policy strategist
and corporate affairs and business development expert, she has global experience handling issues in
formation technology, innovation, energy and trade policy. She is fluent in English and Serbian,
and proficient in Italian and French.
Marija lives in Alexandria, Virginia, with her husband and their two daughters.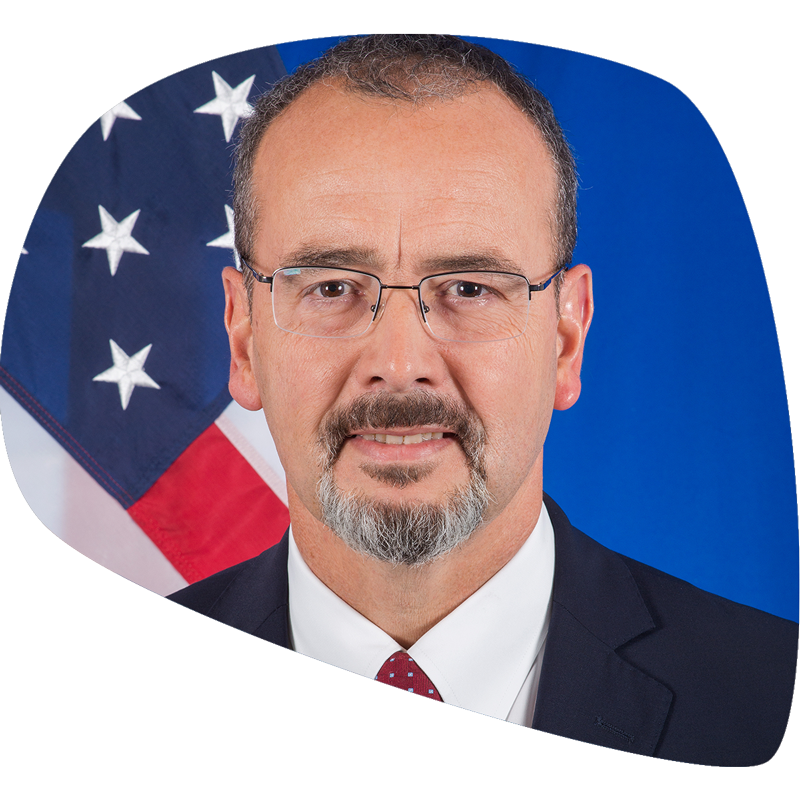 Worked on Wall Street in Investment Banking from 1976–1990, mostly in Mergers & Acquisitions and what is now called Private Equity (then called LBOs or Leveraged Buy-Outs) for Merrill Lynch (now part of Bank of America).
Collected experimental photography and collage from the 1920s-1940s during my whole time on Wall Street.
When there was no job because of the financial crisis of 1990 (Wall Street is a very unforgiving place...), I decided to spend full-time on my collection for a few years. I ended up a private art dealer and in 1994 founded Ubu Gallery with two partners. The gallery has established an international reputation and I am currently the sole owner.
Details on the gallery at www. ubugallery.com.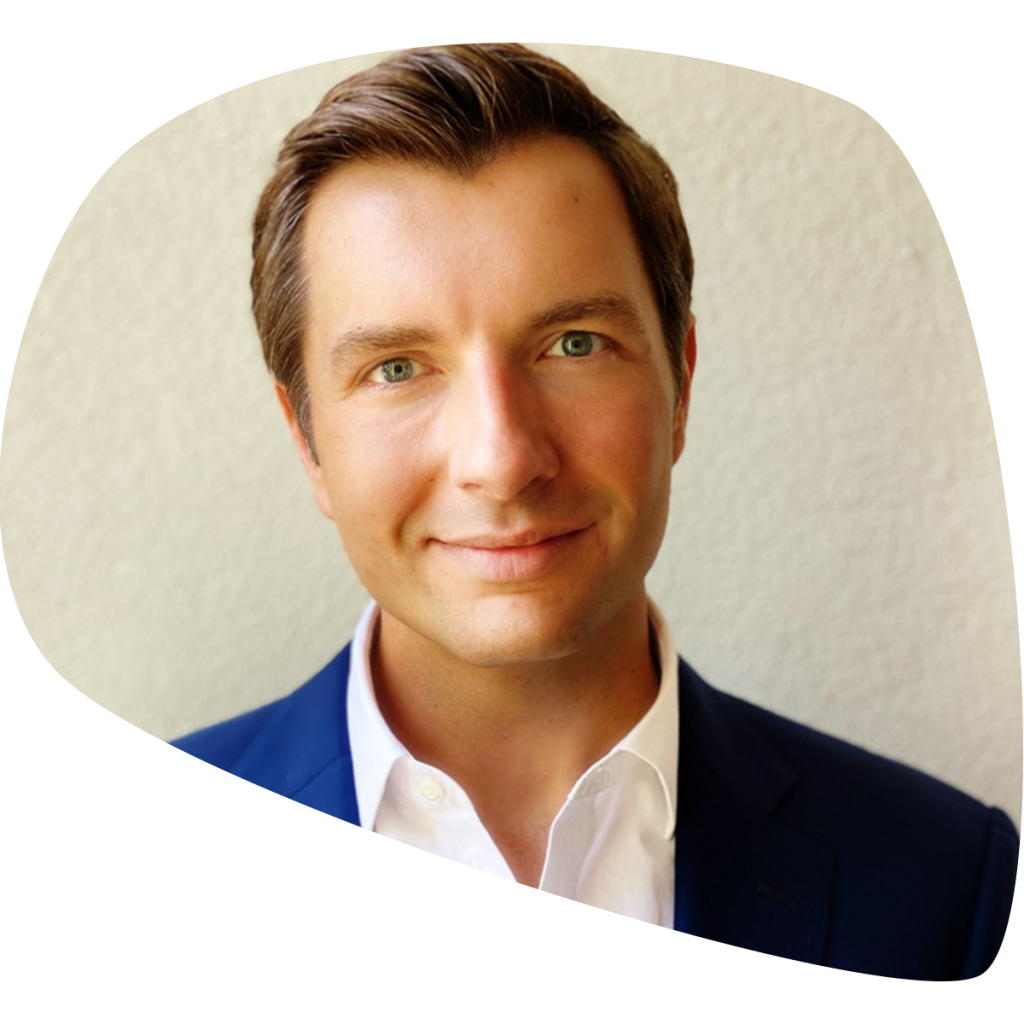 John Jovanovic serves as Deputy Vice President and Managing Director leading the regional office for the Western Balkans & Aegean at the U.S. International Development Finance Corporation (DFC).
Prior to his time in federal service, John was an Investment Director at Mercuria Energy Group Ltd., a privately held international commodity trading company active across markets globally. He also served as a member of the Board of Directors of Pin Oak Holdings, a partnership dedicated to the acquisition, development, and operations of midstream and downstream energy and logistics assets in the U.S. Gulf Coast.
Prior to joining DFC, John was a member of the EastWest Institute's Board of Councilors. In this role, he helped lead the Balkan Dialogues initiative which convenes thought leaders from the public and private sectors to address political and economic issues facing the Western Balkans.
John serves as a Senior Advisor to Concordia, a global organization that facilitates public-private partnerships and convenes the largest private sector summit in conjunction with the United Nations General Assembly. John is also a member of the Milken Institute Young Leaders Circle and the McCain Institute's Next Generation Leaders Advisory Council.
John received an MBA in Finance and Management from the University of Pennsylvania's Wharton School and a BA in Politics from Princeton University.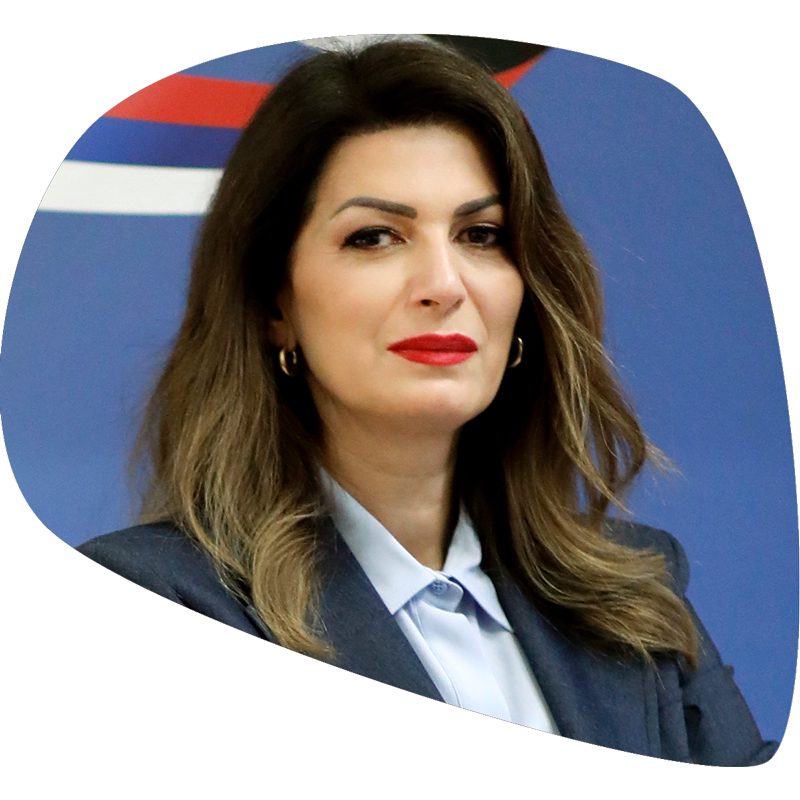 In October 2020, she was appointed Minister of Trade, Tourism and Telecommunications in the Government of the Republic of Serbia.
From 2002 until 2005 she was Head of the Office of the Deputy Prime Minister and President of the Coordination Center for Kosovo and Metohija.
From 2005 until 2007 she was appointed Director of the Coordination Body for the Municipalities of Presevo, Bujanovac and Medvedja.
From 2007 until 2012 she served as Secretary of the Ministry of Labour, Employment, Veteran and Social Affairs.
From July 2012 until April 2014 she served as State Secretary in the Ministry of Foreign and Internal Trade and Telecommunications, and since May 2014, she has been appointed State Secretary of the Ministry of Trade, Tourism and Telecommunications.
Since March 2015 she has been a member of a Commission of the Republic of Serbia for cooperation with United Nations Educational, Scientific and Cultural Organization - UNESCO in the field of information technology and the information society.
Since June 2015 she has been the Head of the Working group for defining the national broadband network. She has been engaged in the Coordination Body for the EU Accession Process, Chapters 3 and 10, since September 2015, as president of the negotiating groups - Right of Establishment & Freedom to Provide Services and Information Society and Media.
Since January 2016, she has been a member of European Digital Single Market Strategic Group, and since March she has been the coordinator of the Economic Reform Program - ERP 2016-2018. She is head of Body for coordinating of activities in information security formed by the Serbian Government.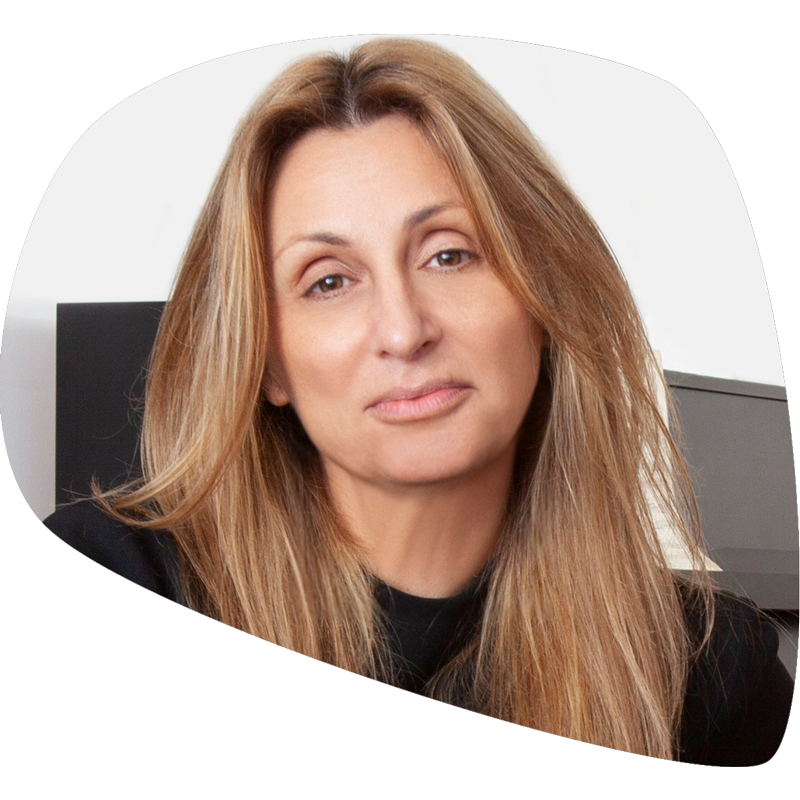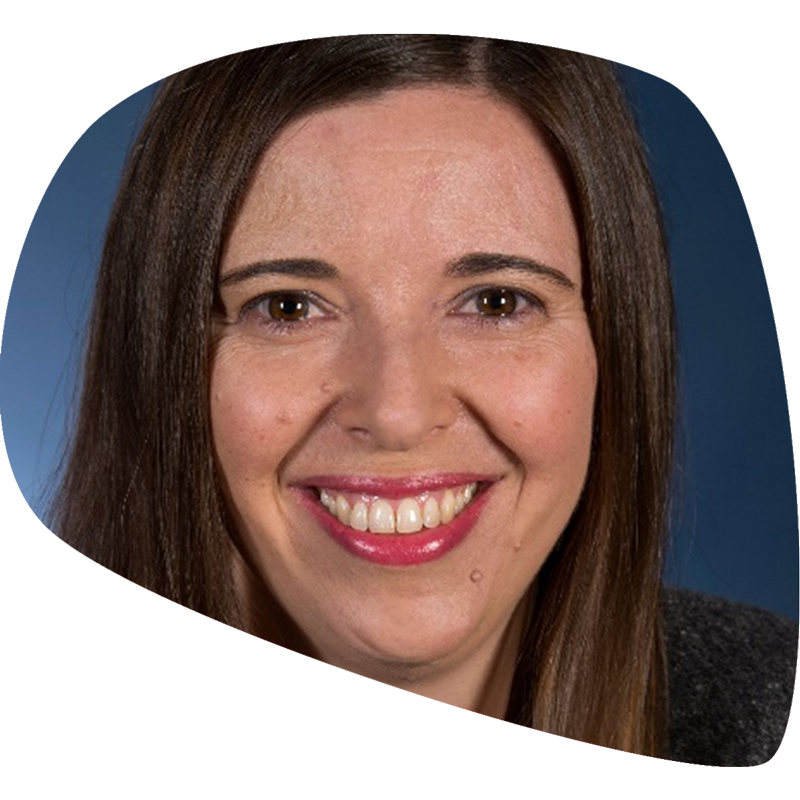 Ms Ruth Stewart is a career officer with DFAT.
Before coming to Belgrade she was Deputy Head of Mission, Australian Embassy, Phnom Penh.
She has previously served overseas as Deputy Head of Mission, Australian Embassy, Yangon (2010-2013); and Third, later Second Secretary, Australian Embassy, Stockholm (2003-2006).
In Canberra, Ms Stewart has served as Director, Myanmar Section, DFAT (2014-2015); Director, Vietnam, Myanmar and Laos Section, DFAT (2013-2014); and Executive Officer, People Smuggling, Refugees and Immigration Section, DFAT (2007-2009).
Ms Stewart holds a Graduate Certificate in Humanitarian Leadership, Deakin University (2015) and a Bachelor of Arts, Melbourne University (1999).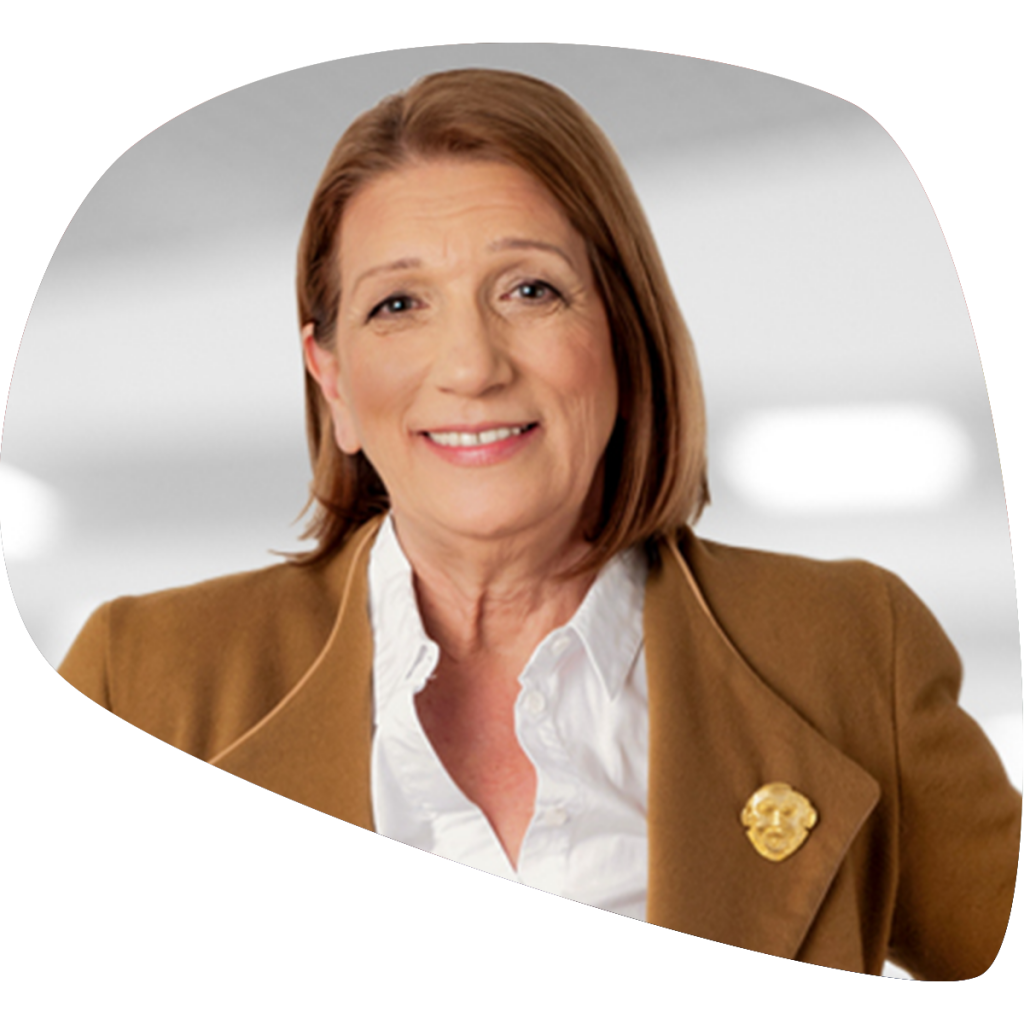 Mrs Pilipović Chaffey has been part of the Group since May 2008. She was the Managing Director for SBB from 2009, and in July 2015 she was named Vice President of Corporate Affairs at United Group. She is also Chairman of the Board of the SBB Foundation. Mrs Pilipović Chaffey held a number of senior posts within the European Bank for Reconstruction and Development (EBRD), and the IMF in Washington, D.C. Ms. Pilipović Chaffey holds an MBA, from George Washington University.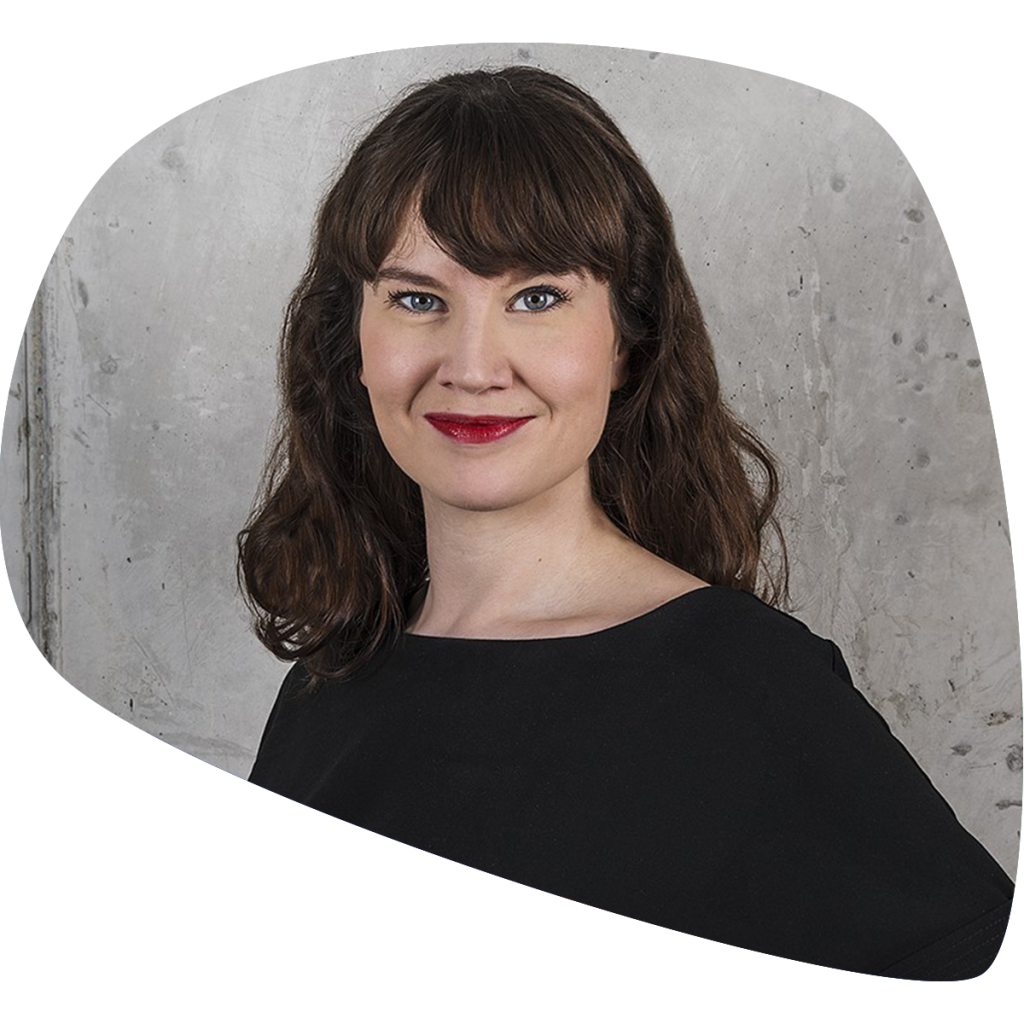 Johanna Sumuvuori was appointed State Secretary to Minister for Foreign Affairs Pekka Haavisto on 4 July 2019.
As State Secretary, she assists the Minister in matters relating to political steering and preparatory work. She also assists the Minister and represents him in the drafting of policy papers and in inter-ministerial coordination. Her responsibilities include participation in the harmonization of policy positions, the implementation of the Government Programme in the Minister's administrative branch, and the handling of EU and international affairs. Sumuvuori deals with matters relating to public relations and she also deputises for the Minister. She has previously been Press Counsellor at the Embassy of Finland in London. Sumuvuori has a wide experience of politics, communications, culture, and civil society organisations. She has previously been a Member of Parliament and a city councillor, and she has held leading positions in civil society organisations as well as in different kinds of positions of trust. She holds the degrees of Master of Social Sciences and Master of Arts.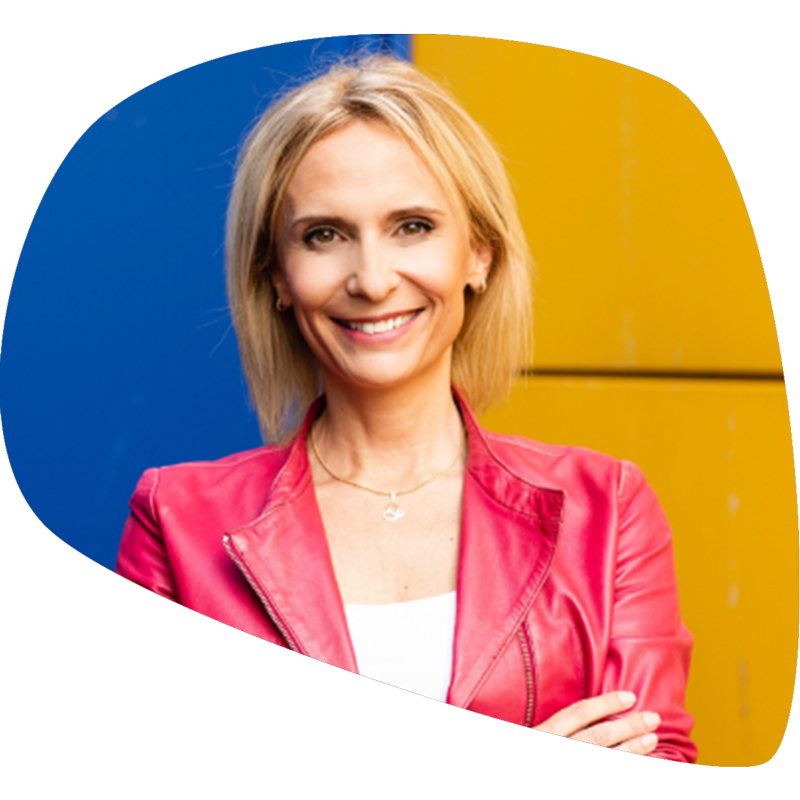 As Digitalisation Manager at Ingka, Carolina is leading together with 160.000+ colleagues the digitalisation journey towards a better IKEA: more affordable ,accessible and People and Planet Positive! Carolina started the position of Digitalisation Manager in September 2020. In her role, she is responsible for modernising and embedding digital across the entire IKEA ecosystem, leading key strategic alignment and integration between Group Digital and the rest of the organisation.
Carolina is Industrial Engineer with MBA and has been working at IKEA for last 15 years. She started as Sales Manager in IKEA Barakaldo Store in Spain then moving to Sweden to work in the Global Sales Function in Helsingborg. She returned to Spain as Store Manager in IKEA Malaga and opening of IKEA Valencia store and then Deputy Retail Manager for CZ/HU/SK region and afterwards in IKEA Japan. For the last two years she has been working as Country Retail Manager and CSO in IKEA Poland.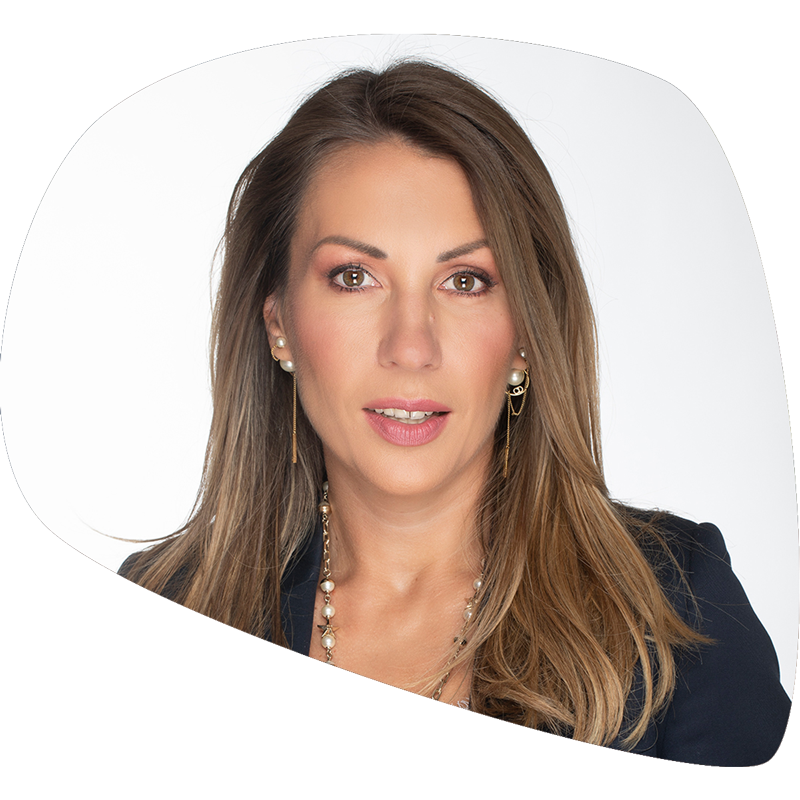 Dubravka comes from Luxembourg where she has been working in the Lending Operations of the EIB. Dubravka was responsible for Public-Private Partnerships and Project Finance operations in Ireland, France, UK, and Benelux. She initiated the establishment of the Western Balkan Investment Framework (WBIF) and the Western Balkan Enterprise Development Innovation Facility (WB EDIF). Before joining EIB, she worked in the media as a Television Producer for CNN, covering conflicts in the Balkans and the war in Afghanistan, for which she won an award in the USA from the US National Academy of Television, Arts and Sciences. She graduated Finance and Banking at the Faculty of Economics in Belgrade, and holds a Master degree in International Finance and Management from Bocconi University in Milan and Anderson School of Management in Los Angeles.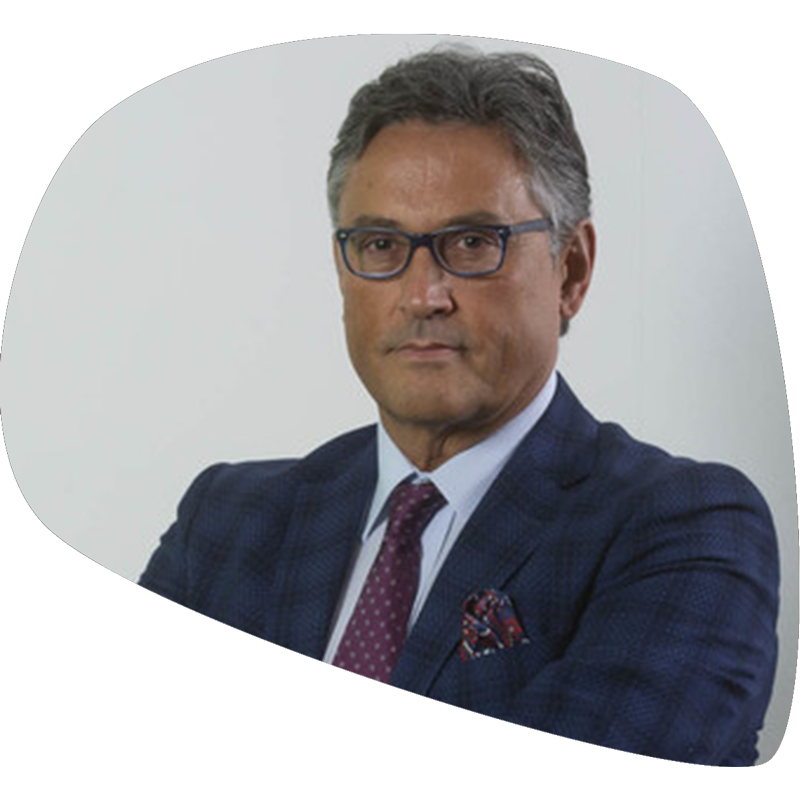 Prof. Dr. Goran Pitic is a full professor of economics and associate MOC professor at the Institute for Strategy and Competitiveness, Harvard Business School, USA. He is the President of the FEFA Council. He is the member of the board of directors of the company Metalac Holding from Gornji Milanovac, as well as board member of Credi Agricol Bank.
He was the President of the Board of Directors of Societe Generale Serbia from 2005 to 2019. From October 2000 to March 2004, he was the Minister of Foreign Economic Relations in the first democratic government of the Republic of Serbia.
Prof. Dr. Pitic holds a PhD from the Faculty of Economics, University of Belgrade. He obtained his master's degree at two faculties - at the Faculty of Economics, University of Belgrade and at the Department of Economics, University of Toronto. He specialized in economics (postgraduate studies in the field of Quantitative Development Economics) at the University of Warwick in Great Britain in the school year 1991/92. He also studied at the London School of Economics and participated in a large number of professional programs at universities in Europe and America, as well as at institutes dealing with financial markets.
Mr. Pitic is a member of the Serbian Association of Managers, a member of the Presidency of the Association of Economists of Serbia and the Association of Corporate Directors. He was the President of the Board of Directors of the Association of Serbian Banks 2014-2018, the President of the Alliance for Fair Competition of the National Alliance for Local Economic Development 2016-2019, a member of the Board of the Foreign Investors Council. He was a member of the National Council for Science and Technological Development, member of the board of Innovation Fund, as well as BEMUSa.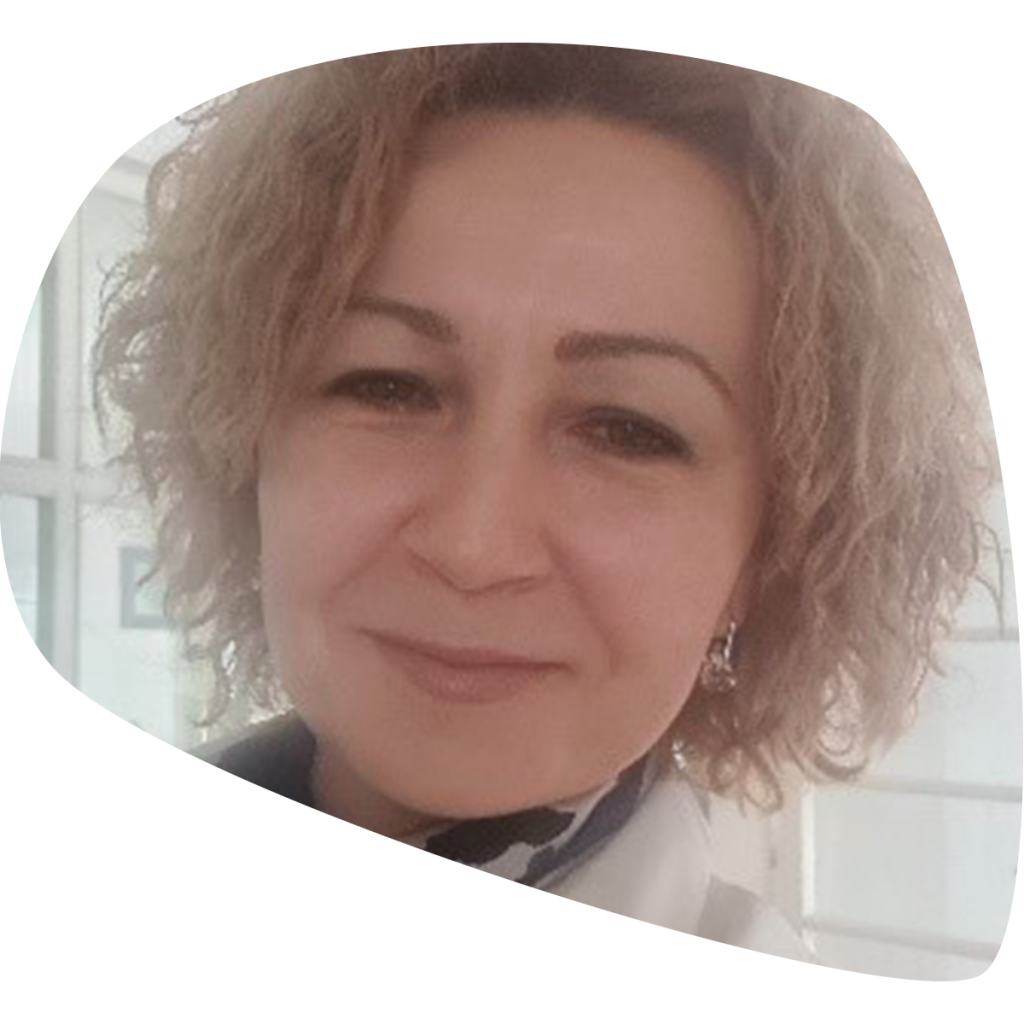 Shortly after graduating from the Faculty of Economics, University of Belgrade, Gorana started her career in a successful Swedish company Husqvarna, gaining practical skills and experience in the field of finance, reporting and business planning. In October 2007 she joined Generali at the controlling sector, as a financial analyst from where her professional knowledge and experience continuously improved growing to the current position - a member of the executive board, CFO (since 2012) with additional responsibility IT since 2017.
Generali Osiguranje Srbija today is the most profitable company in the Serbian market, recognized as a modern and innovative company that cares about their customer's by listening to their recommendations for future improvements. Gorana is excited to further improve and modernize this company, after she got the responsibility in COO area, directly managing the IT department. Parallel to business transformation and development, she is very much focused on the development of people and cultural transformation that she experiences as a full-time Manager Acceleration Program trainer 2018-19 where she recently started as a trainer for Life Time partner behaviour. Since 2019 she is also chosen by the HR group together with another 25 female colleagues all around the Globe where she participates in leadership program tailor-made for female leaders – Lioness acceleration program.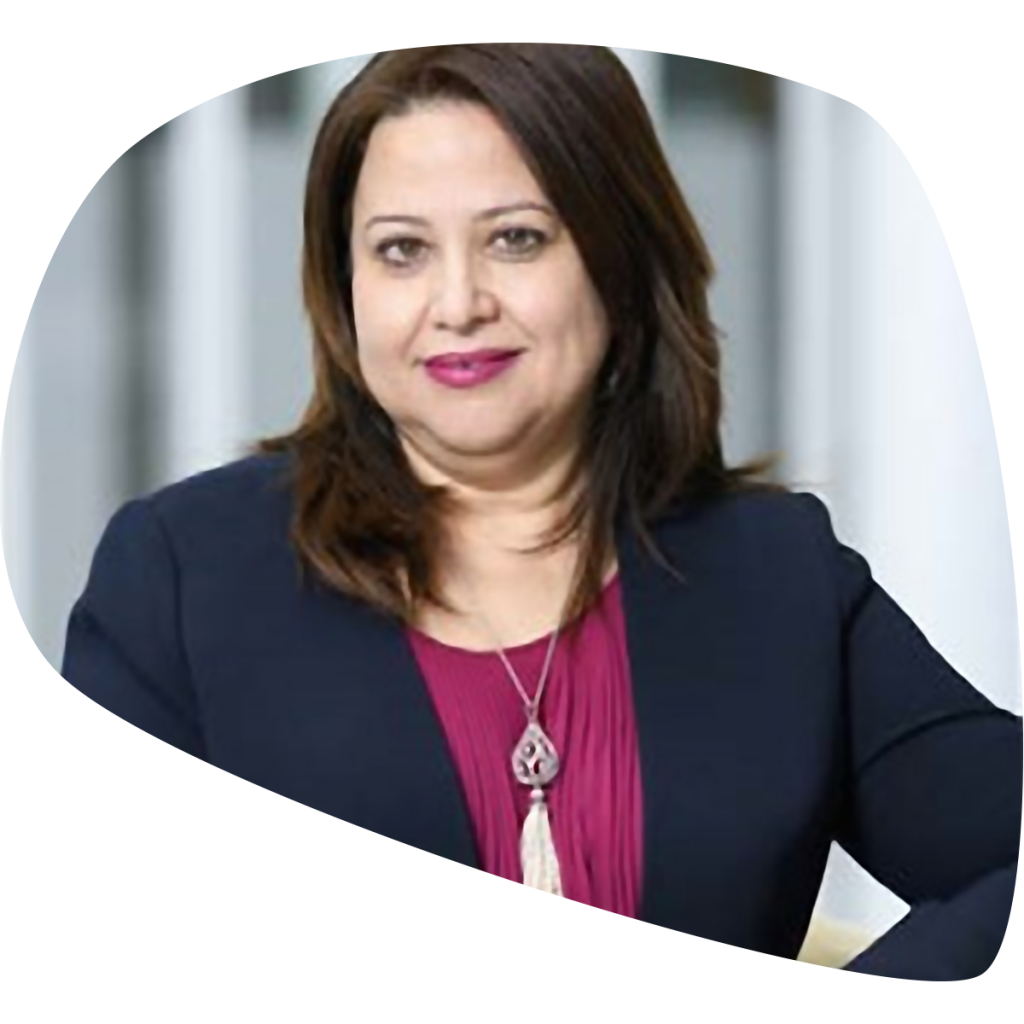 MS. Boutheina Guermazi is the Director of Digital Development (DD) Department of the Infrastructure Practice Group of the World Bank. She heads a global team working on building digital economies in developing countries, to drive shared prosperity and reduced poverty. The team advises policymakers and regulators, works in collaboration with leading firms and partners, and designs investment and technical assistance programs to improve broadband connectivity and use of digital technology to address development challenges of client countries. The work covers a wide area of focus including broadband networks, mobile networks, cloud infrastructure, internet of things, and big data analytics. The team works collaboratively across sectors to ensure the availability and use of digital government platforms, identification for development and other key foundations to harness digital development, while strengthening cybersecurity, privacy, and data protection. Ms. Guermazi also leads the Digital Development Partnership (DDP), a Multi-Donor Trust Fund focusing on Digital development globally.
Prior to her role as Director, Ms. Guermazi was Practice Manager of Digital Development covering Africa and the Middle East regions of the World Bank. She also served as Lead Operations Officer in the Regional Integration Unit of the Africa region of the World Bank. During her tenure, she has written and published articles and book chapters on trade law, telecommunications policy, and regulatory reform.
Before joining the World Bank, Ms. Guermazi was Assistant Professor at the University of Law and Political and Social Sciences of Tunis, and a Telecommunications consultant to the Sector Reform Unit at the International Telecommunications Union (ITU).
Ms. Guermazi holds a Ph.D. in Telecommunications Law and Policy from the Faculty of Law at McGill University, Canada; an L.L.M. in International Law from Indiana University, USA; and a Bachelor's Degree in Public Law from the University of Tunis, Tunisia. She held a Fulbright Scholarship and was a research scholar at the University of Michigan (USA), the Social Science Research Council (USA), and the Center of Studies for Regulated Industries (Canada).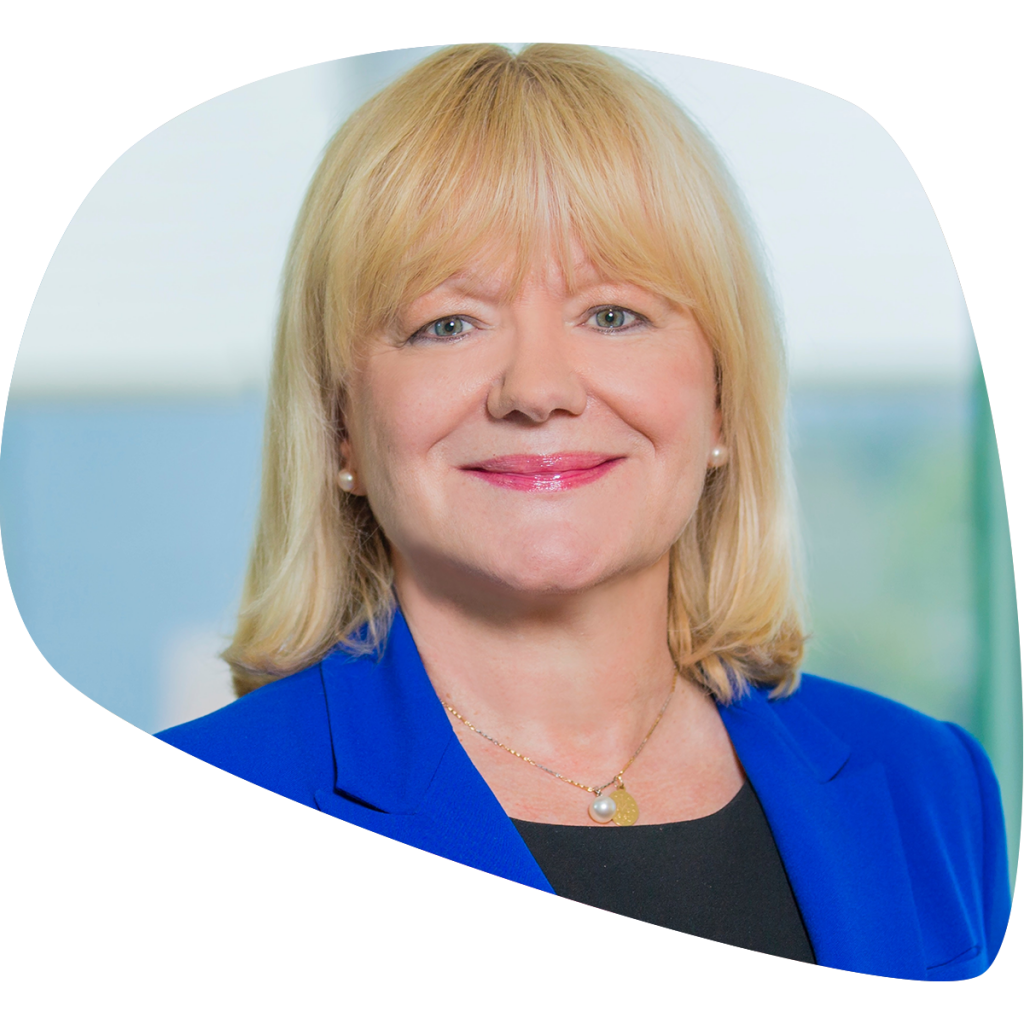 Maya Strelar-Migotti is a highly accomplished Senior Executive with a consistent history of maximizing revenue and profitability through the effective management of global organizations. Her international experience has included roles of increasing responsibility, culminating in her roles as a Executive Vice President at Marvell Semiconductors where she also served as Interim Co-CEO of Marvell. Prior Marvell, Ms. Strelar-Migotti was Head of Ericsson Silicon Valley and Vice President of the IP and Broadband Development in Ericsson. Ms. Strelar-Migotti held a number of senior executive roles within Ericsson and directed organizations and customer projects in North America, Europe, China and India, with dramatically improved innovation of globally successful products in the IP, Packet, Microwave and Optical Networks.
Ms. Strelar-Migotti graduated Electrical Engineering and Telecommunications and Informatics from University of Zagreb Croatia and has completed executive training at New York's Columbia University. She earned the Swedish Business Week's IT & Telecom Star of the Year Award in 2008 and has been listed among the Most Powerful Women in the Swedish Industry from 2007-2014. In 2013, Silicon Valley Business Journal listed Ms. Strelar-Migotti among Women of Influence. In 2014 Ms. Strelar-Migotti was a YWCA TWIN (Tribute to Women and Industry Award) Honoree and in 2016 receiver of Gold Winner for the Women Executive of the Year by the Golden Bridge Awards and Bronze Stevie Ward for Female Executive of the Year - Business Products - Computer Hardware, Software and Electronics.
Ms. Strelar-Migotti served on Board Of Ericsson Germany and Board of Ericsson Finland. Ms. Strelar-Migotti is actively engaged in promoting cultural and gender diversity and serves on the Boards of Watermark, ACG Silicon Valley and Swedish American Chamber of Commerce.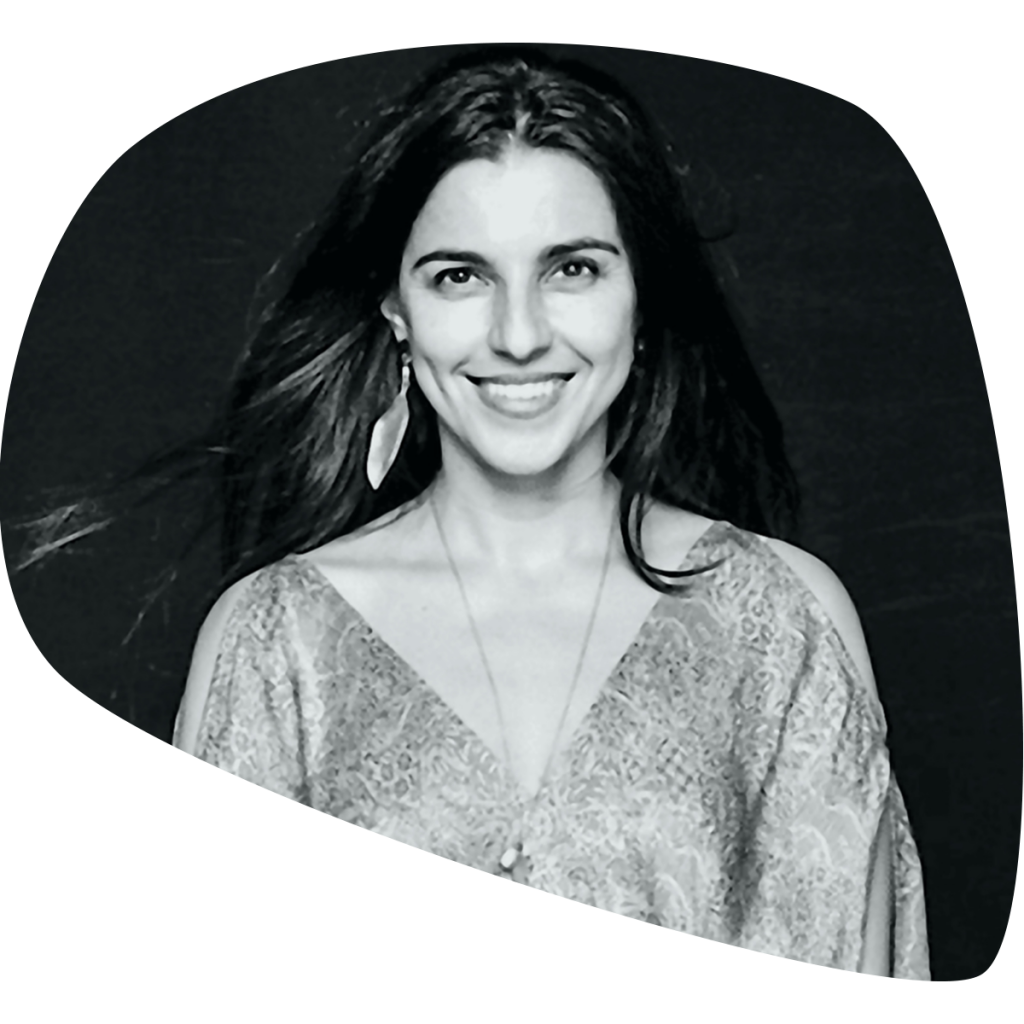 Maya is a founder of an investment and an advisory firm, OGroup. Her expertise is in preparing and transforming legacy systems for digital economy and digital workforce. Prior to OGroup, Maya was a CIO at General Electric in charge of emerging technologies across all business verticals. Her work focuses on bringing technologists and technology solutions in cloud, AI, blockchain, cyber security and re skilling of workforce, with business leaders to enable digital platforms and sustainable growth. Maya works with wide range of technologies focused on automation tools in operational, strategic and thought leader capacities.
Maya's operational and business growth experience spans across 12 countries navigating complex business, cultural and technology challenges. She has been at the forefront of technology starting with mobile payments in early 2000's to data analytics and digital assets/crypto since 2010 and cloud and AI tools since 2014. Maya is a thought leader in digital asset space and a recognized public speaker on topics of sustainable digital transformation and investing and re skilling of workforce for digital economy. Maya's passion is at the intersection of human behavior, artificial intelligence and longevity and biohacking.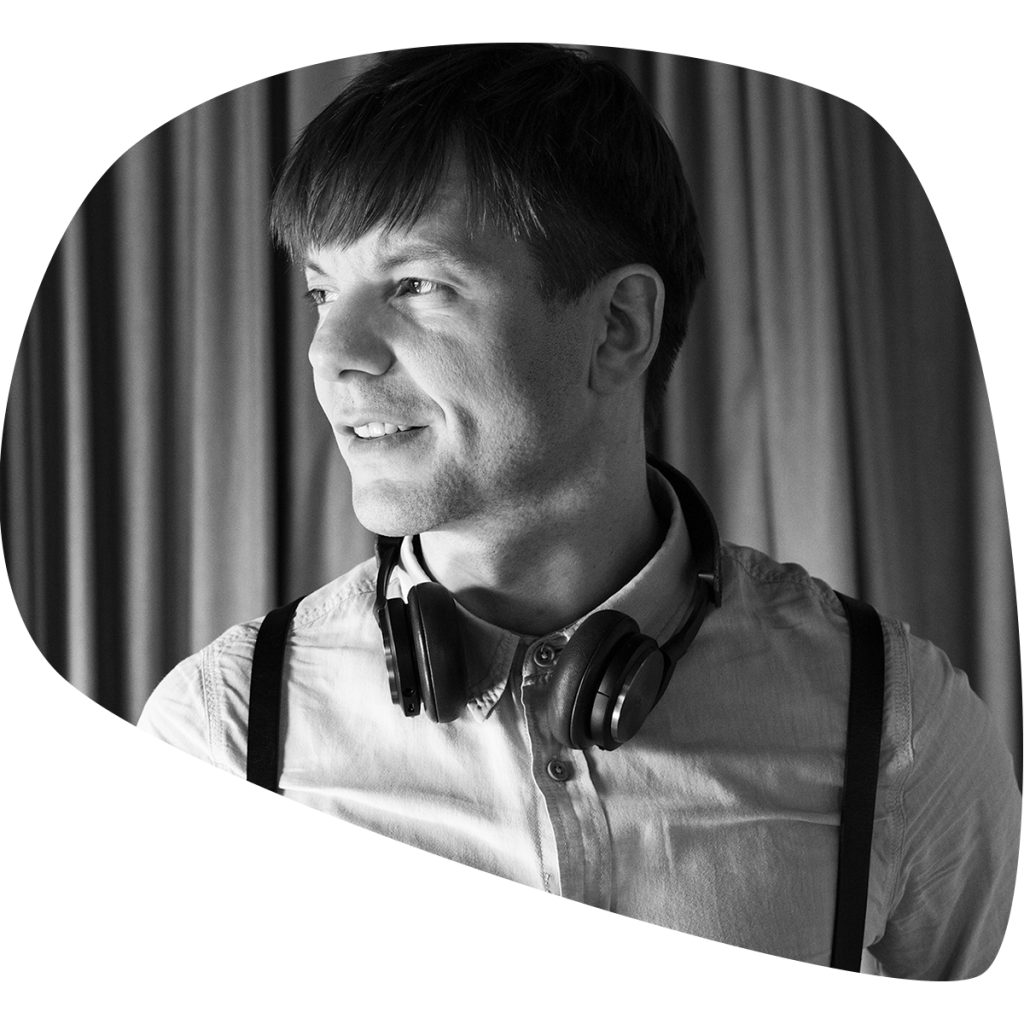 Davor Bruketa is the Creative Director of Bruketa&Žinić&Grey advertising agency based in Zagreb, Croatia, which serves as a Brand, Product & Retail Design Hub and Digital Shopper Hub for Grey network. He co-founded the agency as Bruketa&Žinić OM in 1995, together with Nikola Žinić, which was renamed to Bruketa&Žinić&Grey after becoming part of Grey Group in 2017. As Bruketa&Žinić OM the agency won over 600 awards for advertising and design. Advertising Age awarded B&Ž the International Small Agency of the Year 2014 award, and Campaign listed B&Ž among the world's leading independent agencies. On the global Effie Effectiveness Index B&Ž was ranked second among independent agencies in 2012. Bruketa is a permanent member of the New York Cresta Awards Grand Jury, he was also a jury member of many other prestigious competitions such as Red Dot, D&AD London, Art Directors Club New York, New York Festivals, Graphis, Young Guns, Hiiibrand, Luxembourg Design Awards and he was the first jury president of the London International Awards coming from eastern Europe.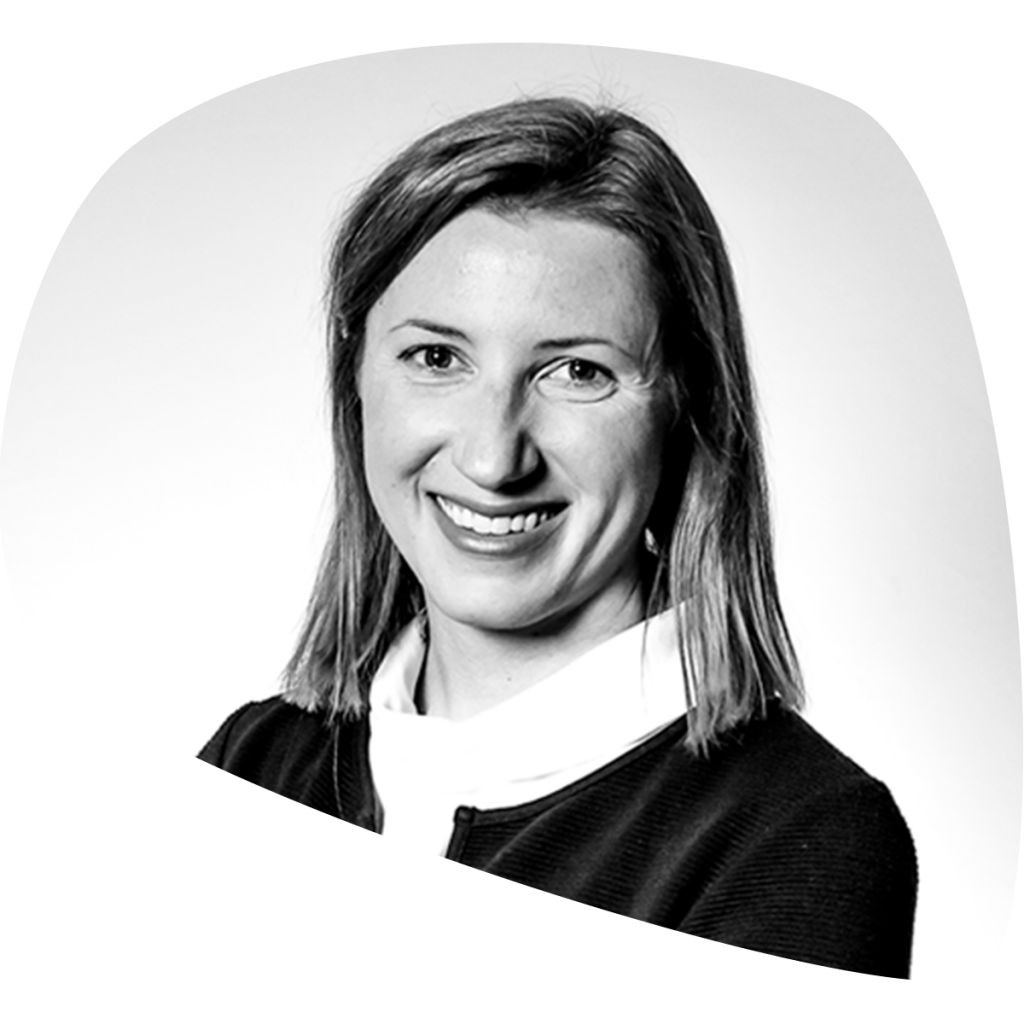 Susanna is part of the startup team building the world's most advanced social robot - Furhat! Coming from several years in Strategy consulting with focus on AI & Automation, Susanna manages the global partnerships with innovators who create unique commercial applications on the Furhat platform whilst also being engaged in AI initiatives across Scandinavia and EU.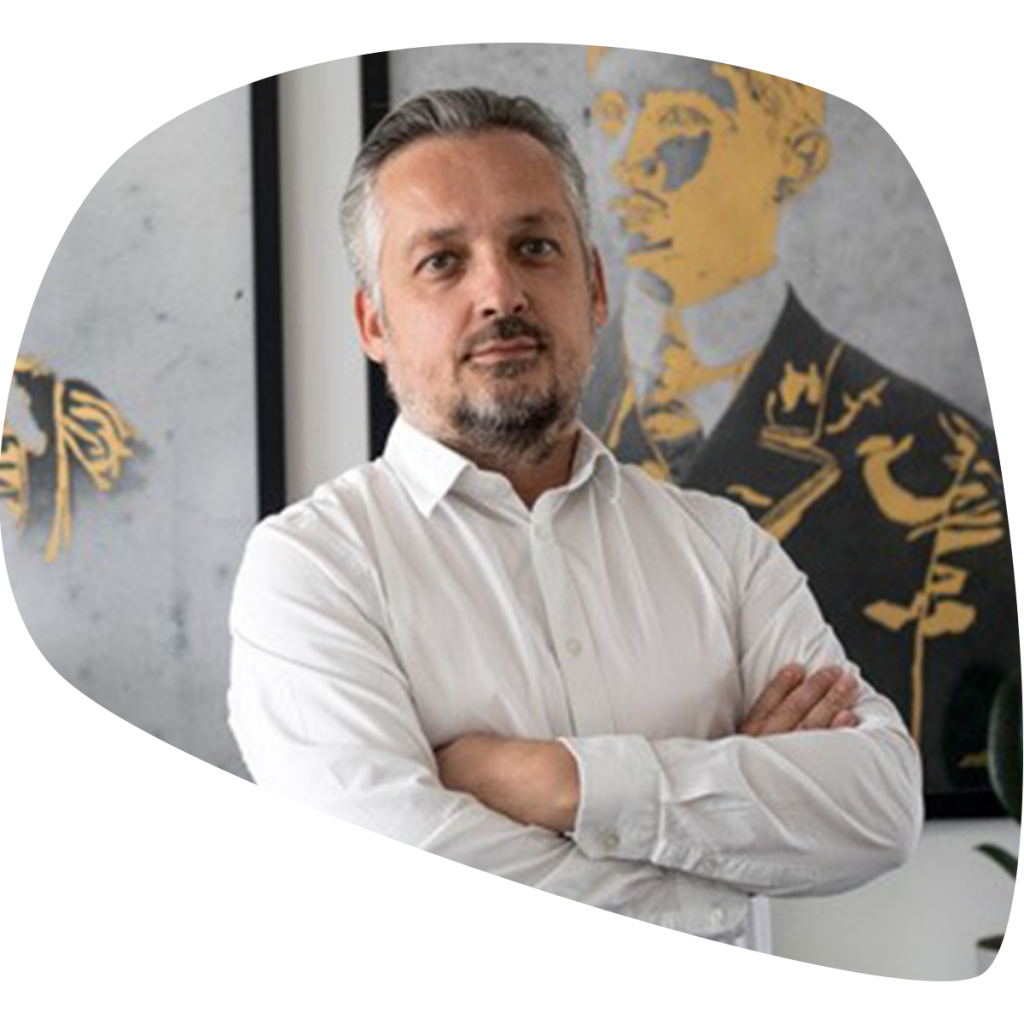 David Laufer (born 1971, Lausanne, Switzerland) has been involved in the Serbian art scene for the past 20 years. He first helped kick-start the reconstruction of Belgrade's National Museum as an advisor to the minister of Culture in 2002. Then, combining his experience as art collector and founder of a legal services firm in Geneva, he developed his gallery in Belgrade during five years as a platform for emerging Serbian and Croatian artists. Having selected artists, grown a network of collectors and buyers, exhibited in Serbia, Italy, the US and France, Laufer has relocated his gallery to his homeland of Switzerland, in Zurich. New shows and projects are developed with the same goal: to bring the most exciting Serbian, Bosnian and Croatian artists up on the world stage.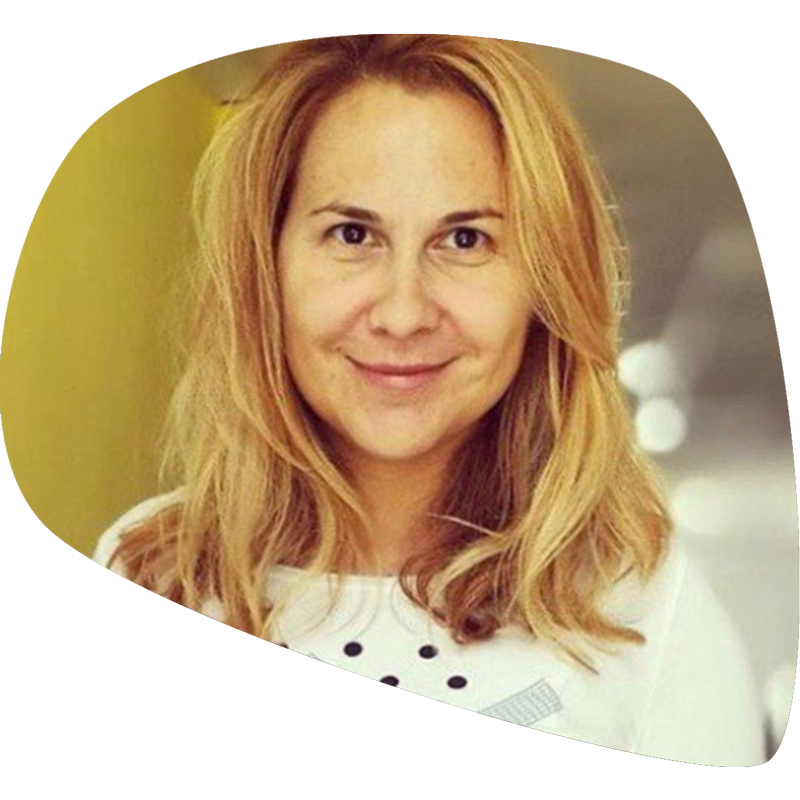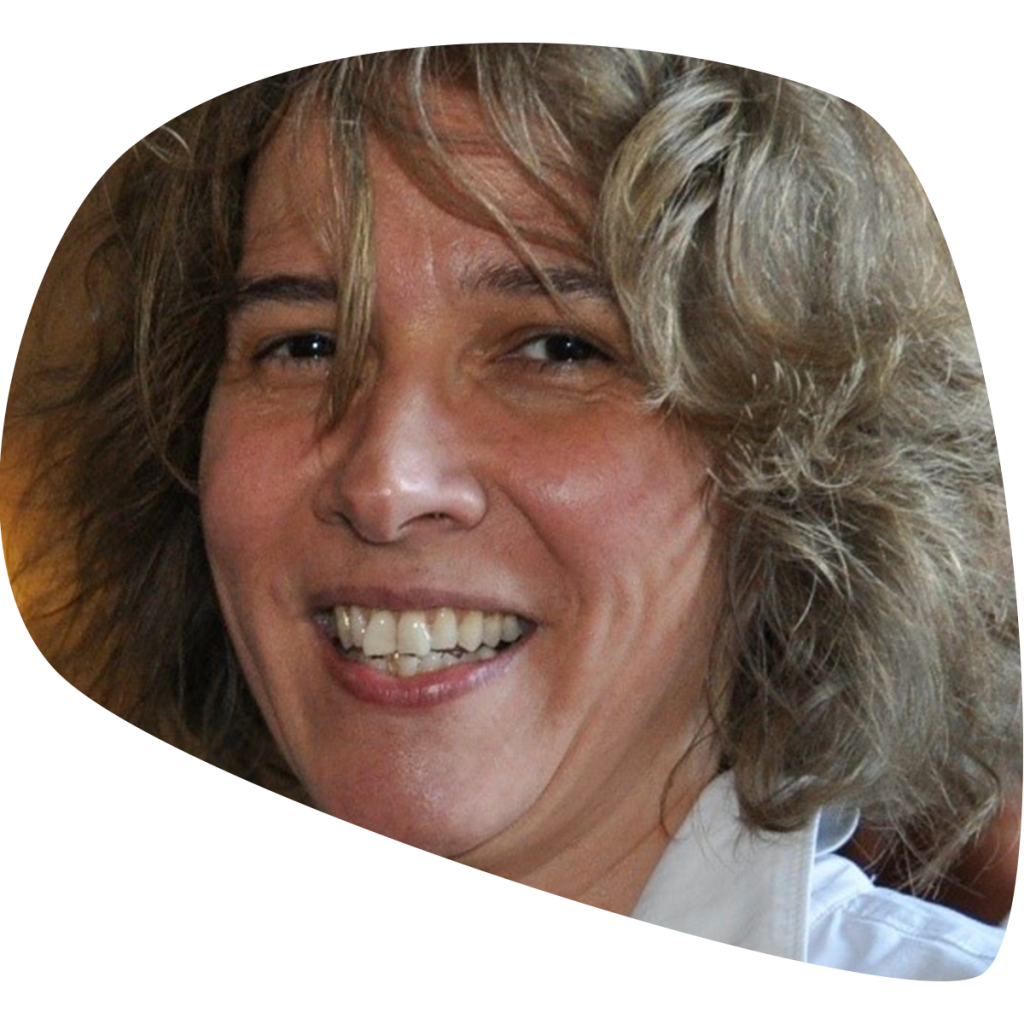 Jelena holds Ph.D. in Computer and Systems Sciences at The Royal Institute of Technology (KTH) from 2006, as well as the MBA degree in E-commerce. Jelena's research topics include data-driven requirements engineering, capability-driven development, and recently – digital ecosystem modeling. She has published over 100 refereed papers in international conferences, scientific journals and books. She has participated in several national and international projects on the system interoperability, service engineering, and capability-driven system development. Jelena is in the Editorial Board of Springer BISE and RE Journals, as well as a regular reviewer and guest editor for a number of other international journals including several of Springer, Elsevier and IEEE. Jelena has organized a number of international conferences and workshops in the IS Engineering discipline.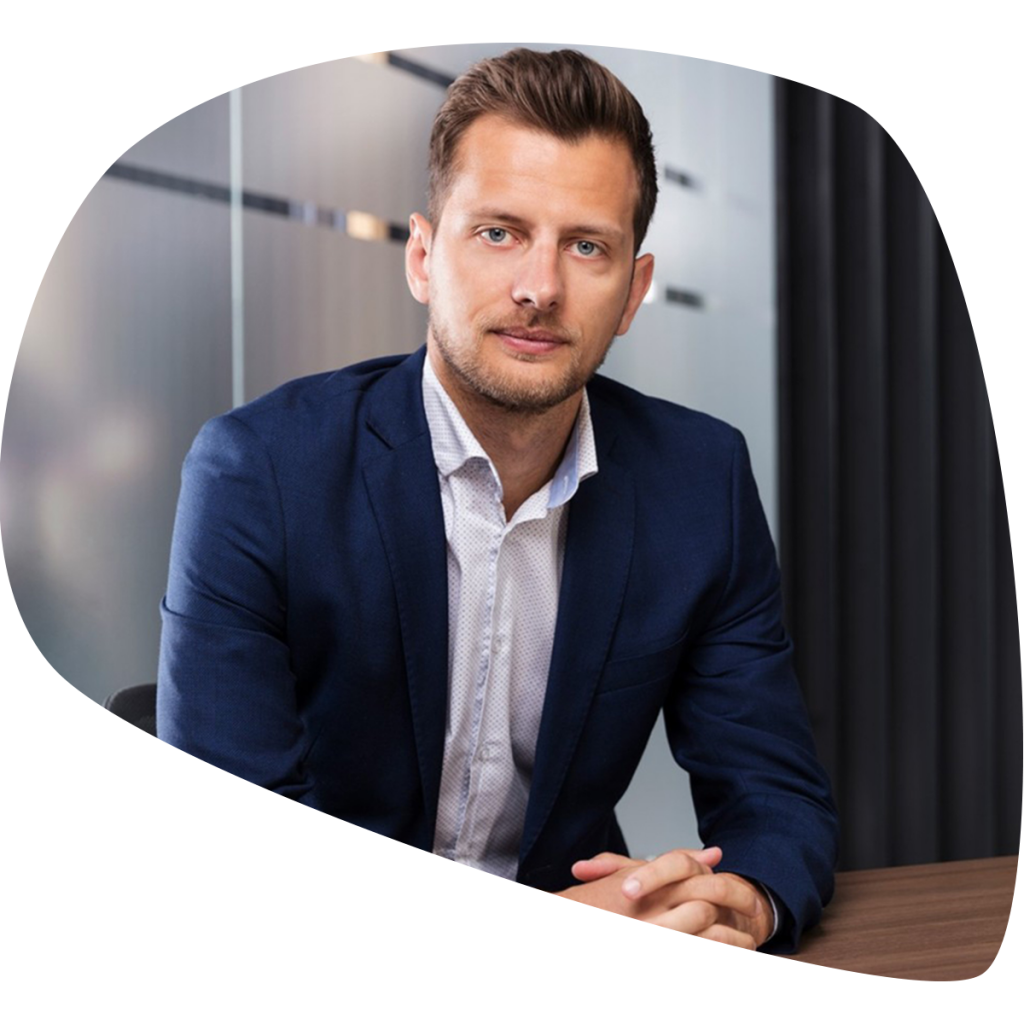 From selling innovative companies to working at one - Adam is a Solutions Specialist at 3Lateral, guiding clients in adoption of novel technologies. 3Lateral develops innovative technologies that enable digitization of human appearance and motion at an unprecedented level of realism.
Previously, Adam was a Manager at EY, making Tech mergers and acquisitions happen on a regional level.
He managed the sale of 3Lateral to Epic Games, and supported the $3bn sale of United Group to BC Partners.
He is actively involved within the startup community: coaching founders, creating workshops, supporting applications for the Innovation fund, connecting to Venture Capital funds etc.. Adam supported Digital Serbia Initiative in launching the first Startup Scanner in 2019.
Before joining 3Lateral, he managed DokTok, a new platform for free video consultations with doctors and mental health workers. It was awarded by the Ministry of Innovation for their support during COVID-19 pandemic.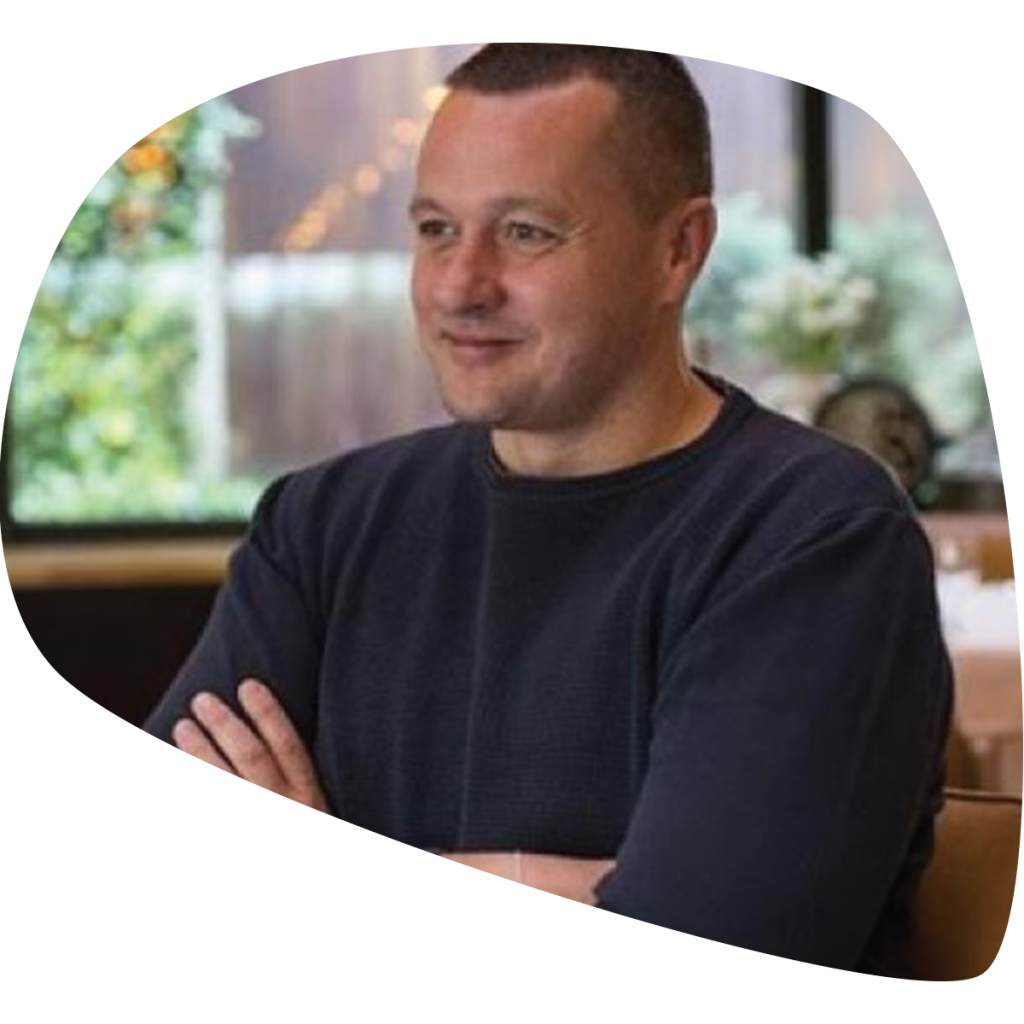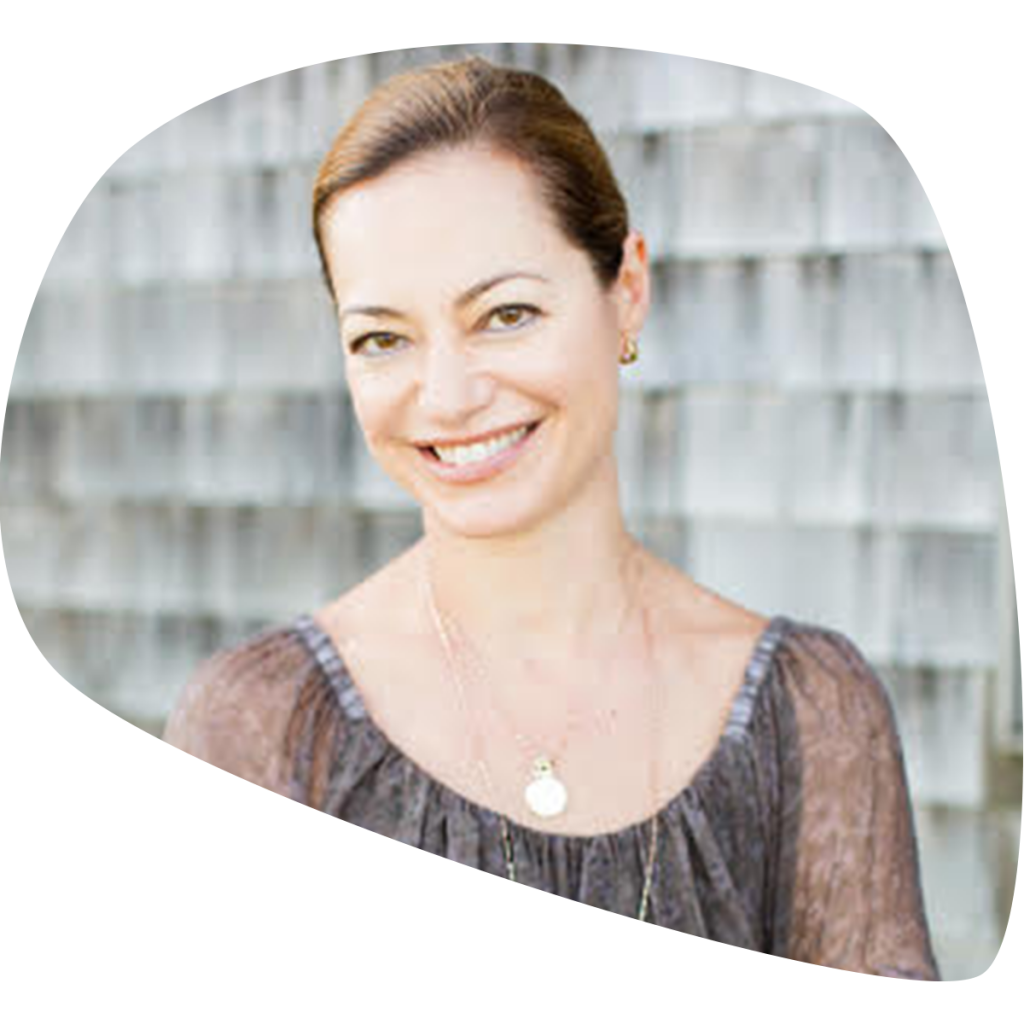 Ivana is the Co-Founder and CEO of Renhead and Founder of Paul Andrews International, two Las Vegas-based corporations specializing in Talent and Workforce Management solutions. Renhead, a total workforce management software, automates vendor and workforce sourcing and management for Enterprise customers across the globe. Paul Andrews specializes in Executive Search and Recruiting in the finance and technology sectors. Previously, Ivana served as the Head of Recruiting for the Investment Banking and Private Banking Divisions at Morgan Stanley. Her responsibilities included building internal recruiting processes and creating entire divisions from inception, driving millions of dollars in cost reduction and time management efficiencies that are still being utilized today.
Prior to joining Morgan Stanley Ivana was a Senior Vice President at Wells Fargo, where she conceptualized and built a department of 100 recruiting professionals within the Wealth Management division still in use today. Ivana began her career in Los Angeles where she focused on recruiting for Asset Management and Wealth Management Firms. She is known best for large scale build-outs, restructuring of departments to increase efficiencies post mergers and innovating new workforce strategies for large corporations within all sectors.
Ivana graduated Magna Cum Laude from the University of California, Riverside with a BA in English Literature. She grew up in El Segundo, CA and has lived in Las Vegas since 2011. She's involved in charitable organizations focused on education, children's welfare and diversity initiatives in the workplace. She is an active mentor and coach for hundreds of professionals and is an active investor and advisor in over a dozen firms focused on human capital, technology, real estate, healthcare, consumer/retail and energy sectors.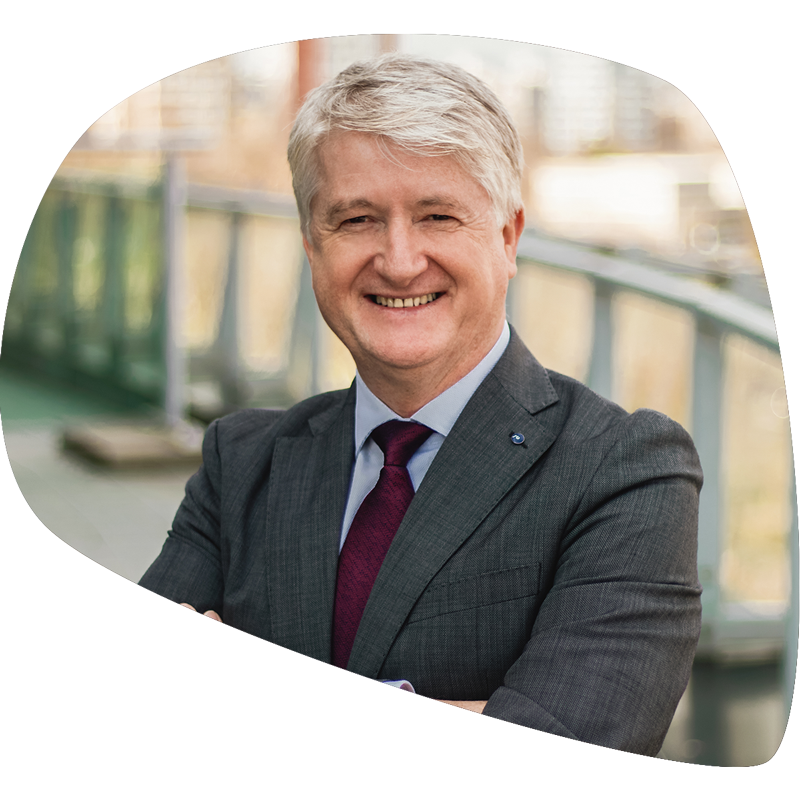 Branko Greganović has been the President of the Executive Board of NLB Banka Belgrade since May 2014. He is an executive with rich international experience in public and private sector, corporate finance and restructuring.
After completing his studies in economics, he obtained Master's Degree in Economics from the University of Ljubljana and Master's Degree in Management from the London Business School, University of London. He gained his business experience at the National Bank of Slovenia, Ministry of Finance of the Republic of Slovenia and Societe Generale Bank, and he also achieved project cooperation with the World Bank and USAID. Branko Greganović led a team of M&A advisors in the process of establishment of Droga Kolinska Group, and after that, in his capacity as the CFO of the Group he also led the restructuring process of Droga Kolinska Group. Before coming to NLB Banka Belgrade, Branko Greganović led projects of collection of non-performing loans in Hypo Alpe Adria Banka in Croatia from the central bank in Klagenfurt, Austria.
Branko Greganović is a member of the Management Board of the Slovenian Business Club.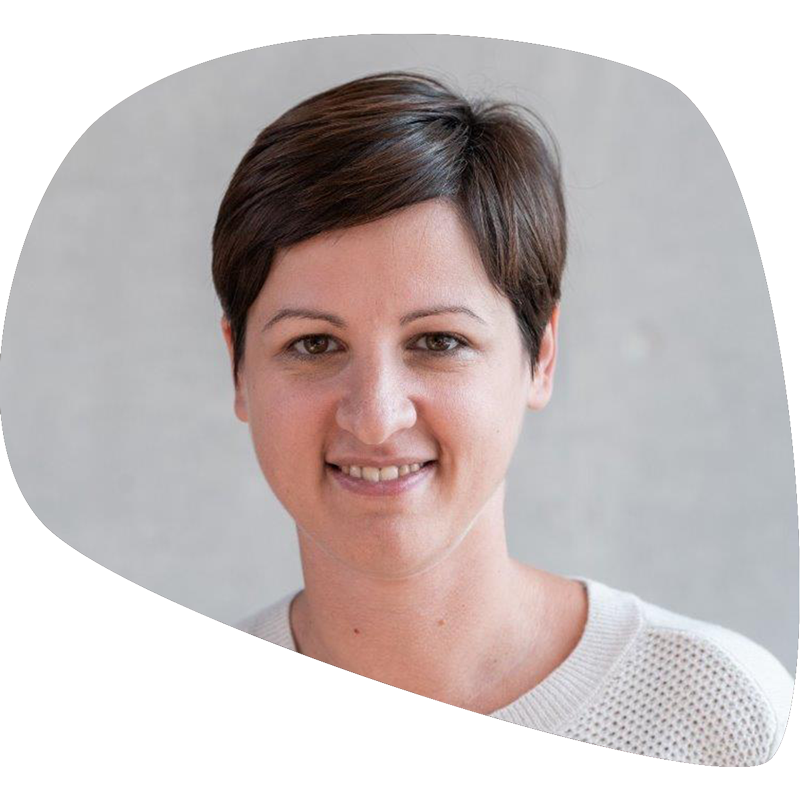 Sandra Slavica is a Head of Total Reward at Infobip, responsible for compensation, benefits, HR Analytics and HR Information systems. Focus of her global team is to build world-class working environment, and to provide digitalized employee experience, attractive to top talents around the globe.
After finishing study at University of Paris, Sandra started her career in Finance following with compensation and benefits for more than ten years. She worked in large global companies, gaining experience through several industries (manufacturing, tourism, pharma, and IT).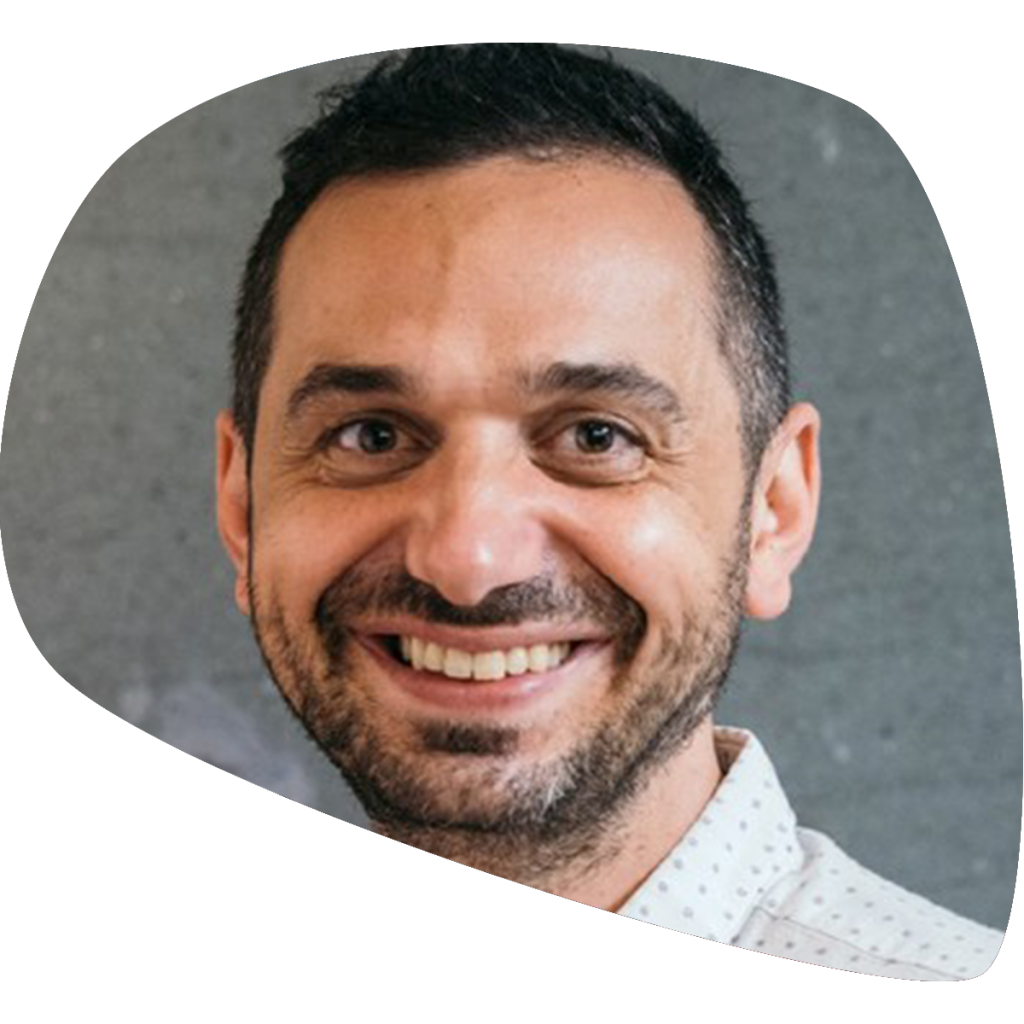 Vladimir Dujic is global Head of Learning & Development at Infobip. Leading global team of 12 people is responsible for global strategy of learning and development practices, initiatives and tools.
Vladimir finished RIT Croatia and as a firm believer of lifelong learning he also fisnihed Masters Certificate in Career and Talent Management from CIPD-a u London, Cotrugli EMBA in Zagreb and is also certified NLP Coach.
Worked in various industries (Tourism, Oil&Gas, Finance and now in Tech) in Croatia and broad on various HR position and areas. Vladimir likes challenging business environment to be able to express his mottos to always push the limits and do it with the nice twist.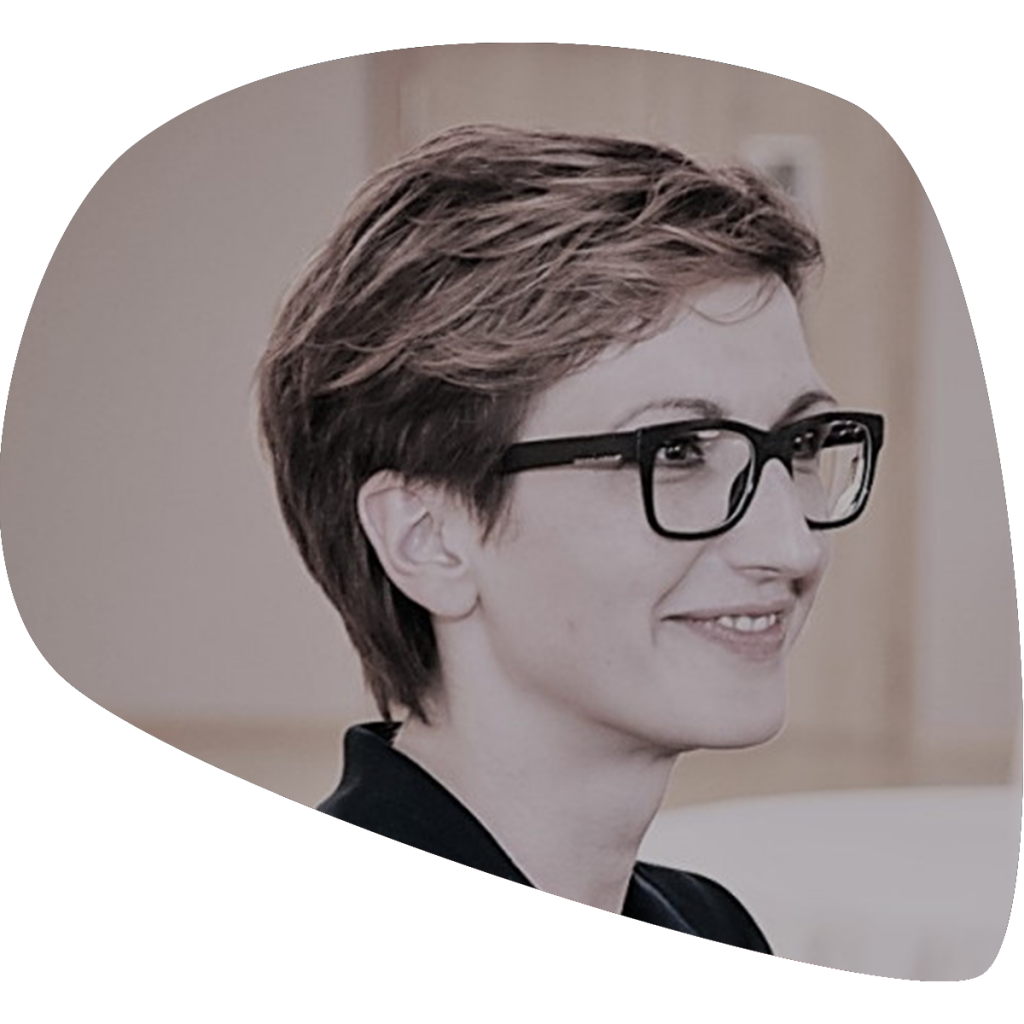 Klaudija Šarkanj is a People Operations Manager at Infobip and HR business partner for Customer Success group. Together with the global HR team and Communities of Expertise she is dedicated to support business needs, transformational processes, and talent management in fast pace business environment.
Throughout the career, she gained experience in diverse organizational setups, working with youth, teachers, counselors, and employees, having focus on professional and personal development, and building capacities for future demands.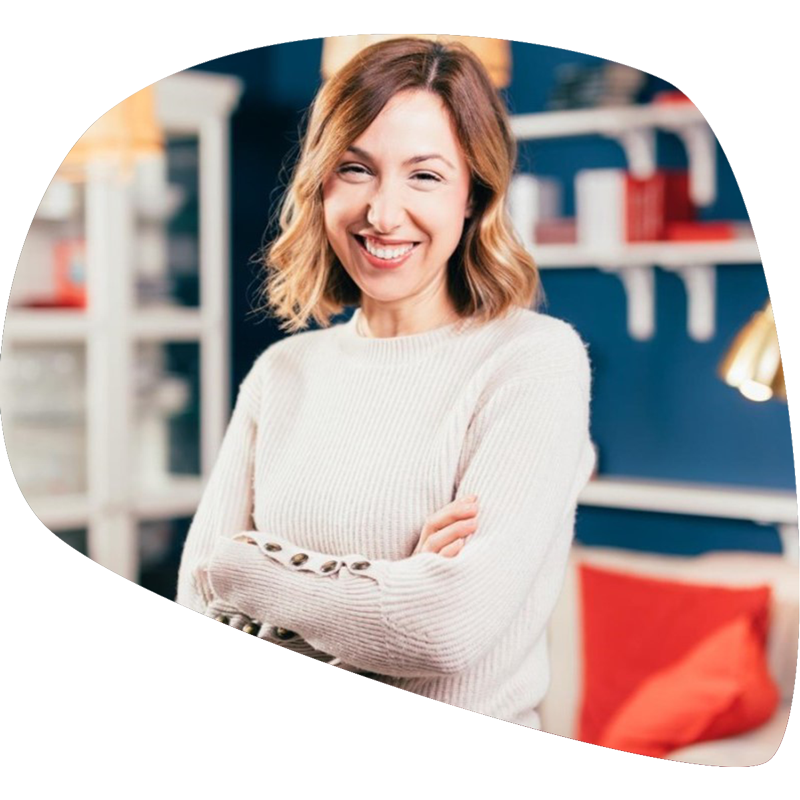 Maja is a passionate communicator.
She believes in a power of communication to build brands that stand out, are loved and relevant to consumers. Maja is experienced in different industries: from non-governmental and lifestyle to retail. Interested in the world affars, cultures and people.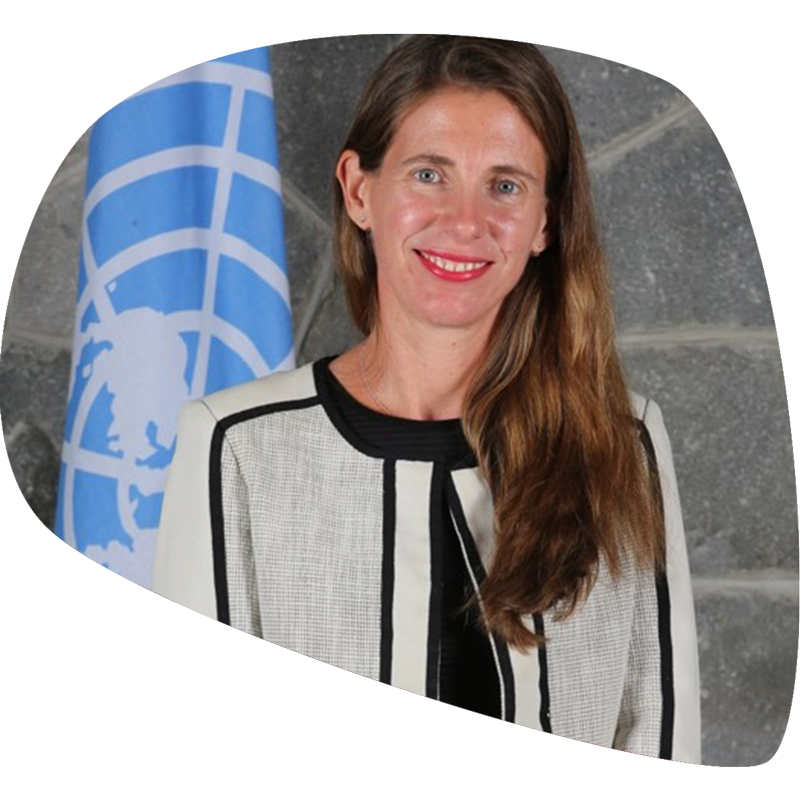 Ms. Francine Pickup has been the UNDP Resident Representative in Serbia since May 2019. She was previously the UNDP Resident Representative ai in India and prior to that, was UNDP Country Director in India, a position she assumed in 2018. Ms. Pickup served as Deputy Country Director of UNDP Indonesia from 2016-2018. In India and Indonesia, she successfully established new innovative financing initiatives and engagement with the private sector on SDGs. Before that, she worked as the Strategic Planning Advisor at UNDP's Regional Bureau for Asia and the Pacific, based in New York (2012-2016). Between 2008-2012, she was Advisor to the Deputy Special Representative to the Secretary General for Iraq and headed a UN Inter-Agency Information and Analysis Unit in Iraq.
Ms. Pickup joined the United Nations in 2002, working with OCHA for five years, as well as UNSCO, FAO and ILO in New York as well as in Central Asia, Palestine and Lebanon. Aside from the UN, she has worked with several development organisations, including Amnesty International, Oxfam, and the World Bank.
Ms. Pickup received her undergraduate degree in Social Anthropology from Cambridge University and her Masters and PhD in Development Studies from the London School of Economics. She has publications on topics, including innovative financing, aid effectiveness, humanitarian aid policy, economies in transition, livelihoods, the informal economy and gender and development.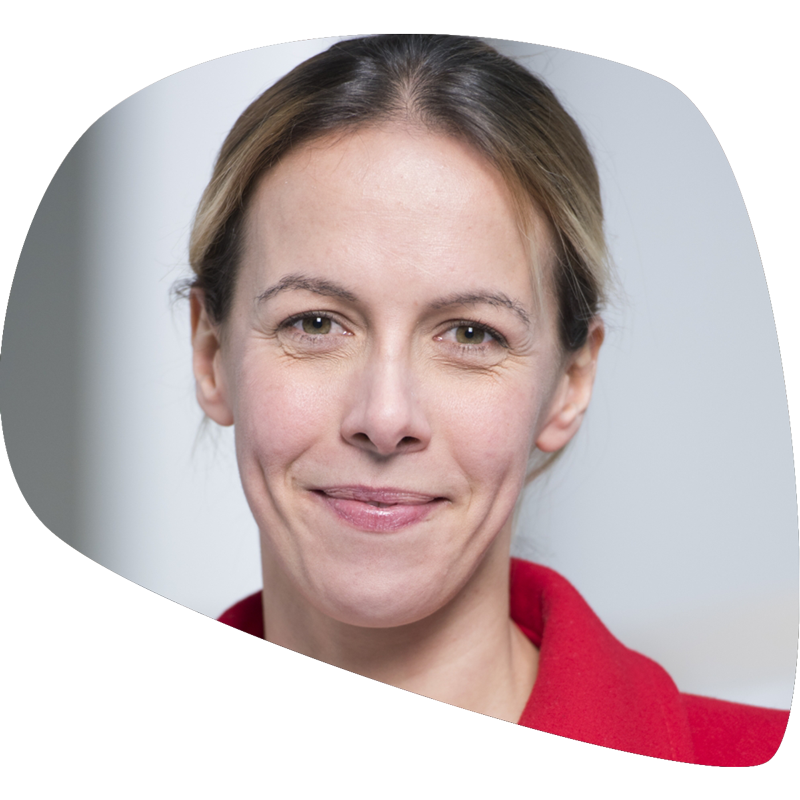 Maja works with clients on building strong innovation and entrepreneurship institutions and programs. As the World Bank's first team lead for digital entrepreneurship, she developed methods for assessing technology ecosystems, and instruments such enterprise acceleration for emerging markets. Previously, she was a product manager in a sentiment analysis startup in Toronto, a researcher, and the World Bank's counselor for Canada. She holds a PhD (DPhil) in the sociology of technology entrepreneurship from the University of Oxford's Internet Institute, where she was a Clarendon-OUP scholar, an LLM in international law and Internet governance (University of Kent) and a BComm (Queen's University, Canada). She volunteers as a board member of the Internet Engineering Task Force, an organization that develops Internet standards through an open and collaborative approach.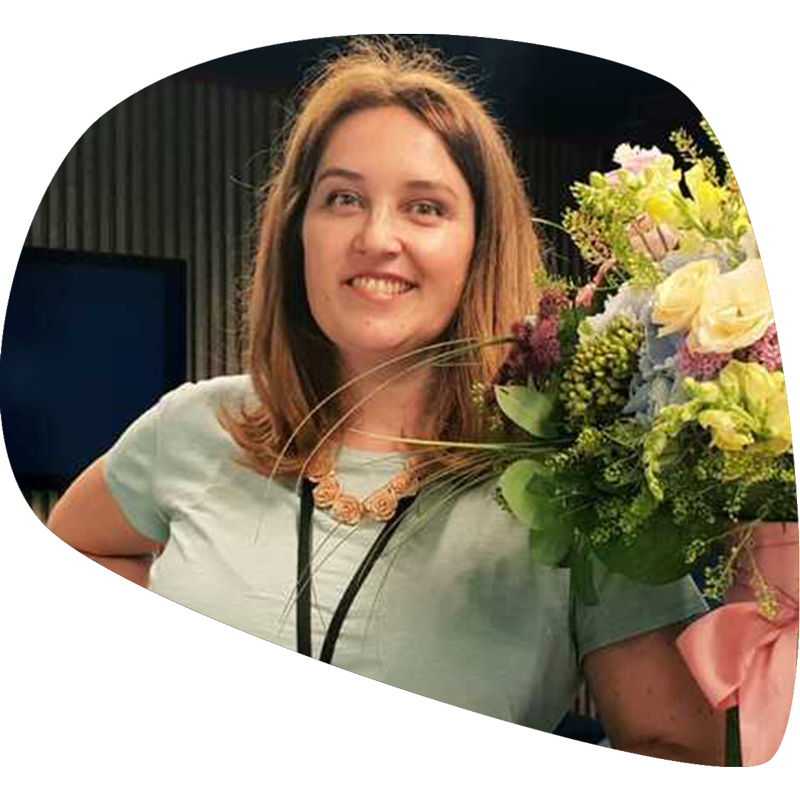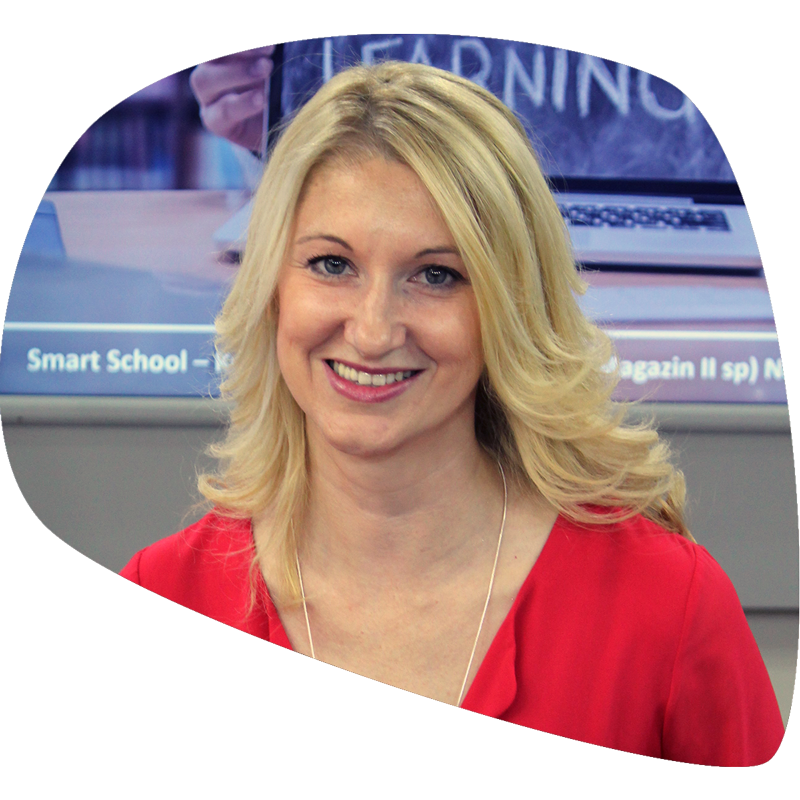 Ivana Ružičić is CEO of Smart company that is part of the international New Frontier Group from 2013. Since its founding in 2000, guided by the vision to be a leader in the region, company Smart has constantly expanded its field of activity and today is recognized as a reliable partner in solving business and IT problems.
Before being named CEO, Ivana was Smart's Head of Sales and she was responsible for all the company's worldwide sales and operations, including end-to-end management of Smart's supply chain and sales activities. She played a key role in the continued development of strategic supplier relationships, ensuring flexibility in response to an increasingly demanding marketplace.
Now, her focus is on the digitalization, movement of technologies and solutions for the future. Complex management of various sectors within the company, which include the development of solutions based on new technologies in the cloud, regional coverage of cyber security solutions, and business and IT education of employees, Ivana leads with her previous rich experience in IT and business industry.
Ivana holds a master's degree from the Faculty of Technical Sciences and upgrades her knowledge and skills every day. She has participated in numerous conferences and summits, and she is still mentor for numerus professionals in the sales field.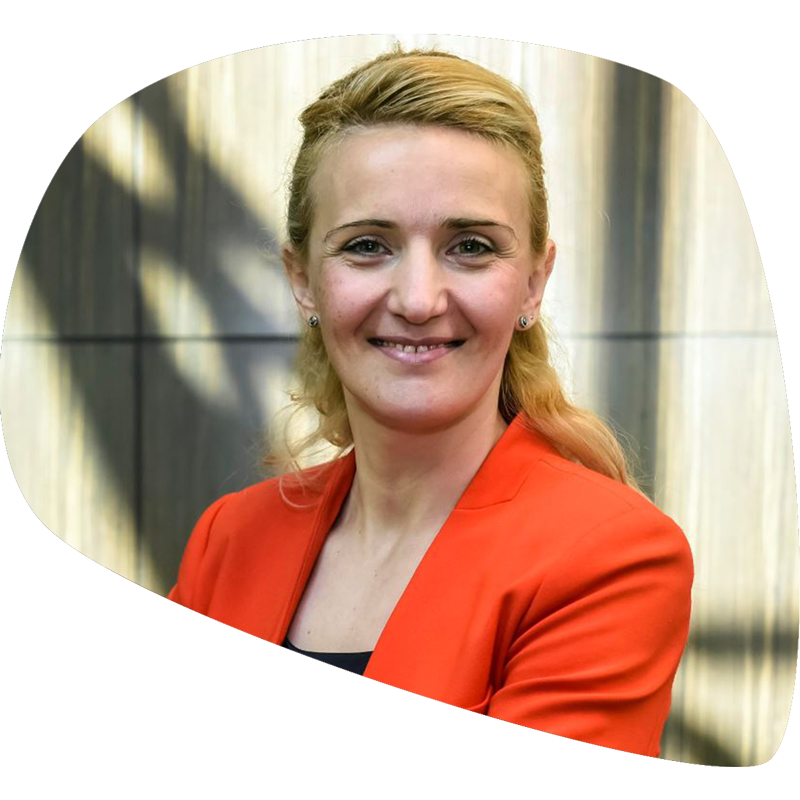 Jelena is a Support lead for Multi-Country (Adriatic, Balkans, Baltics, Ukraine, CIS), and her goal is to enable digital transformation in complex environment and business ecosystem, allowing these organizations to grow, evolve and meet the changing needs of their customers.
Digital Transformation requires business leaders to re-envision currently prevailing business models and embrace a different way of bringing together people, data and processes, to create value for their customers and capture new opportunities for their own organizations. She has people-oriented approach, paired with creative thinking and persistency in resolving complicated issues, allows her to build trusted advisor relationships team members.
Her expertise is security, enterprise architecture, information technology management and governance, business process optimization and digital transformation.
Her passion for digital technologies and eagerness to learn from the best, brought her to Belgium where she took the position of EMEA IT Supply Chain Director in Nike. Currently, Olivera works for KPMG Belgium, where in her consultant role she helps various companies to navigate their business growth using digital technologies and becoming more agile.
Olivera is also passionate about improving diversity and motivating young girls to take up careers in STEM.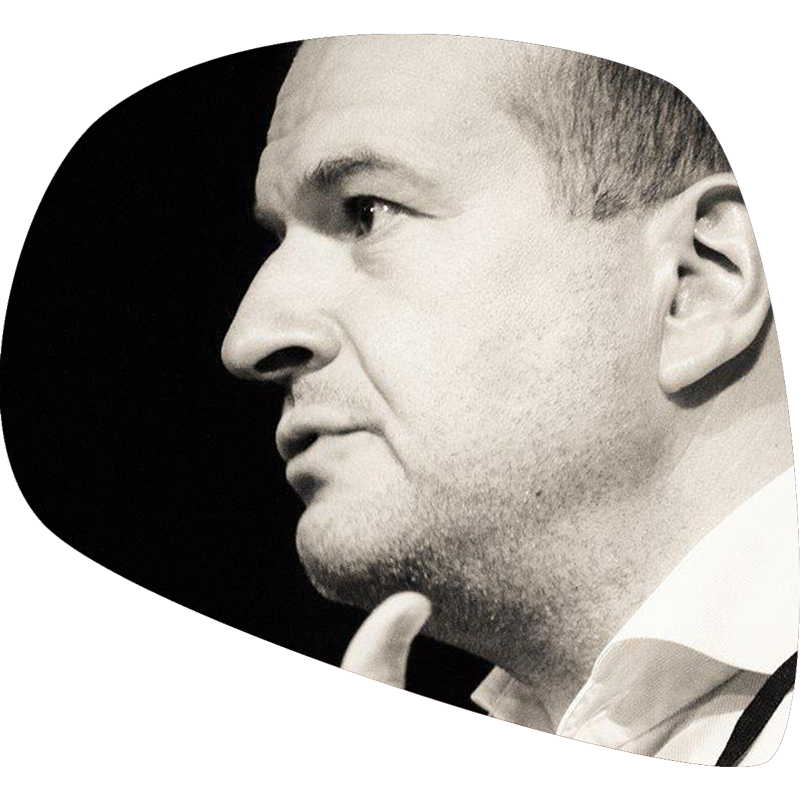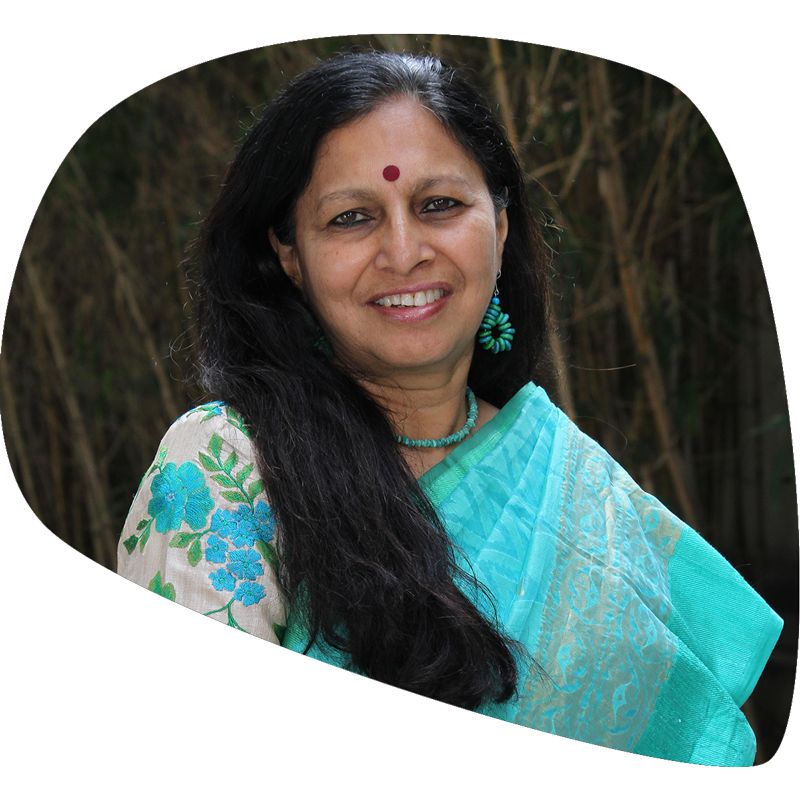 Revathy Ashok has held senior leadrership positions in global corporations such as Managing Director, Tishman Speyer, PE Fund, where she was one among top 100 global partners, wordwide CFO of Syntel Inc, a US based Nasdaq listed IT services company , first woman from India to be the CFO of a NASDAQ listed company. Revathy actively supports the development of the entrepreneurship ecosystem, works in the areas public policy and advocacy on key issues of city governance, sustainability, environment, women and child safety and mobility.
Revathy is an Independent Member on Boards of several leading giants in the country listed or public limited, such as Weslpun including Chair of the Audit Committee at Astra Zeneca, Shell–MRPL, Microland, ADC Commscope and Chair of NRC at Quess etc.
She is a startup evangelist and has been a mentor and strategic advisor to several startups, an active Angel Investor with investments in over 18 startups of which Druva is now a Unicorn. With her several years of mentorship she saw a gap in support required by entrepreneurs and co-founded Strategy Garage as a strategy and growth consulting firm for start ups, mid and early stage companies, helping them build value and scale. She is on the Board of Athena Infonomics, a public policy and development consulting firm that she mentored since inception that now has global operations in several developing countries and the US.
Her social and philanthropic commitments are manifold. She is the Honorary Co-Founder, & Managing Trustee of B.PAC, a leading advocacy group in the city, where she actively works with the political leadership, the bureaucracy and citizen groups in improving transparency and governance of the city. Under her leadership, B.PAC was awarded best "not for profit" in Karnataka by Election Commission of India for its work in creating voter awareness and pushing for transparency in the recent Lok Sabha Elections. At B.PAC she has set up a first of its kind high impact grass roots political and civic incubator that trains passionate citizens on governance issues with 94 of the incubatees now holding political party positions in Bengaluru.
A champion for women's economic empowerment and entrepreneurship, she is an Advisor to Catalyst for Women Entrepreneurs helping women entrepreneurs with access to markets , finance and go to market strategies.
She is a partner at Social Venture Partners (SVP) involved in venture philathrophy supporting several social ventures, a Trustee of the Academy of Theater Arts, Bangalore Little Theatre (BLT) Foundation and India Cares, on the Governing Board of Woxsen University and on the Academic Council of Mount Carmel College, Bangalore. She is committed and passionate about bringing a great blend of business and community service to all her endeavours.
Recently Inc 42, named her as one of the leading women angel investors in the country. In 2016, Rotary Bangalore Downtown awarded her The Women of Distinctive Vocation. In 2011, Revathy was nominated by CII as one of the top women achievers in Business in South India. In 2005, she was named as one of the 10 most powerful women in the Indian IT industry by Dataquest. PGDM 78-80, a gold medalist in sectoral specialisation from the Indian Institute of Management, Bangalore.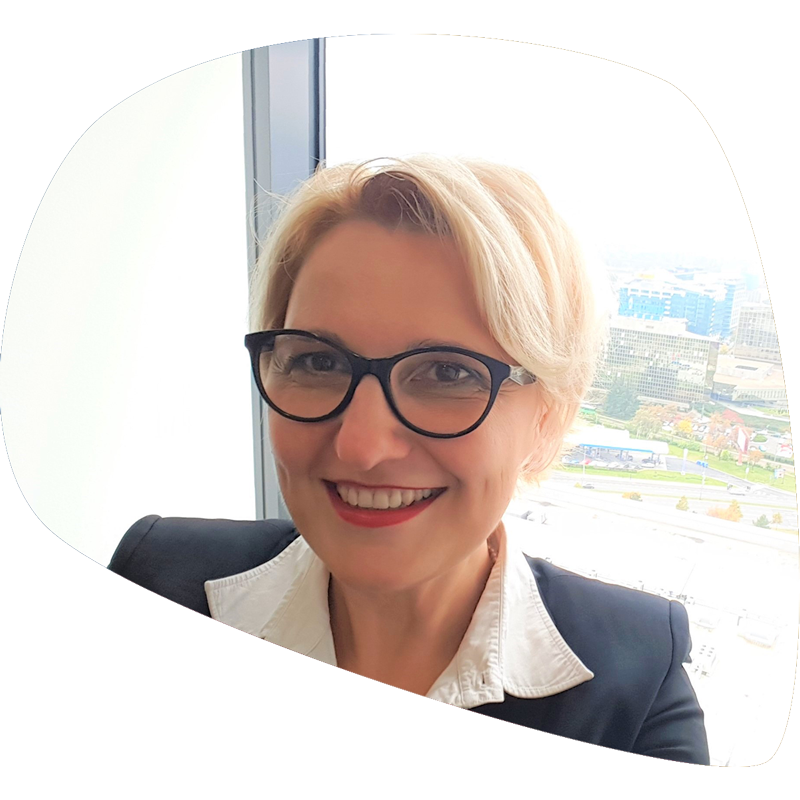 After graduating Computer Engineering and Informatics at the Faculty of Electronics, University of Belgrade, Olivera started building her career in Technology in large multinational companies. She spent 13 years working for British American Tobacco. She firstly led IT transformation of companies in South East Europe. Later, she moved to London, UK, where she worked as Global IT Strategy and Planning Manager as well as Global IT Innovation Manager steering technology agenda for the Group. After 13 years, she left British American Tobacco and returned to Serbia where she worked for 9 years in Novi Sad as CIO of NIS Gazpromneft.
Her passion for digital technologies and eagerness to learn from the best, brought her to Belgium where she took the position of EMEA IT Supply Chain Director in Nike. Currently, Olivera works for KPMG Belgium, where in her consultant role she helps various companies to navigate their business growth using digital technologies and becoming more agile.
Olivera is also passionate about improving diversity and motivating young girls to take up careers in STEM.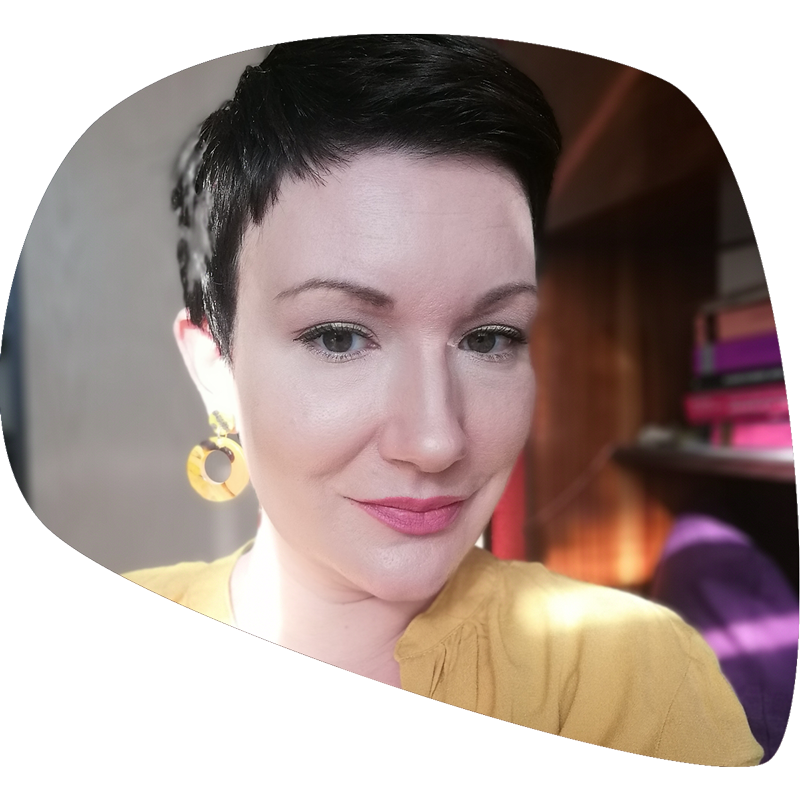 Jovana Gligorijevic is deputy editor-in-chief of Vreme Weekly. She is also a founder of Vugl.rs, Vreme's website for the younger generation. Since 2002. Jovana covers topics such as politics, gender equality, human rights and gender-based violence. She has been awarded several times for reporting on rape victims and mental health.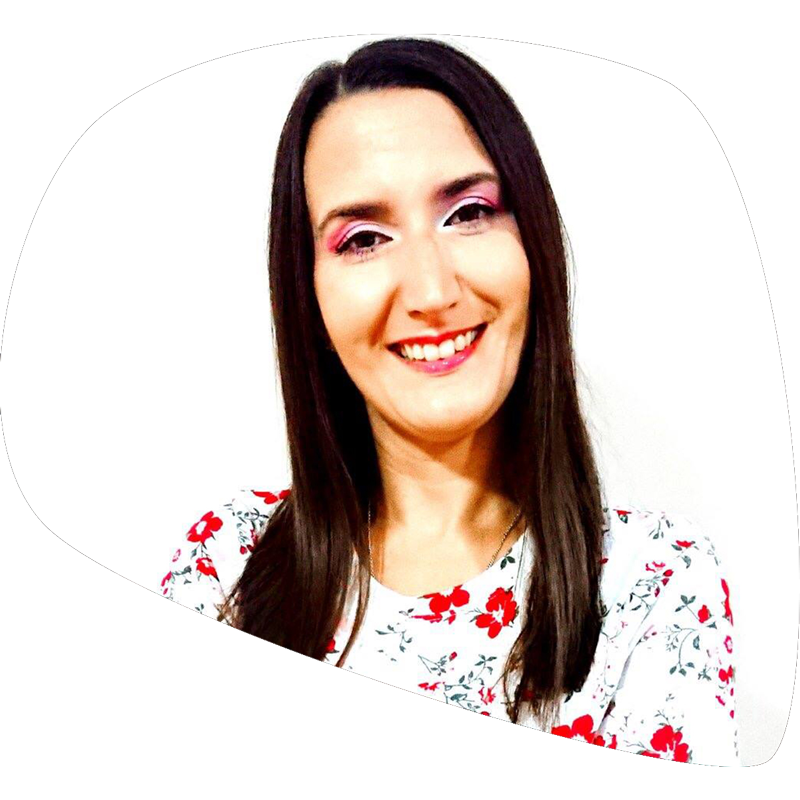 Dragana has a broad and long-term experience in a position of international HR manager, with special expertise in the areas of executive coaching, organizational culture development, change management and the application of LEAN methodologies in business process improvement. On the Jadar project, in Serbia, she is engaged as lead of the operational readiness team, being responsible for the development of organizational capabilities, with a special focus on presenting the concept of modern mining (mining of the 21st century), to Serbia, and thus fostering women's interest and involvement in this industry. She is a passionate advocate of leadership and continuous improvement as the key factors for both personal and professional development.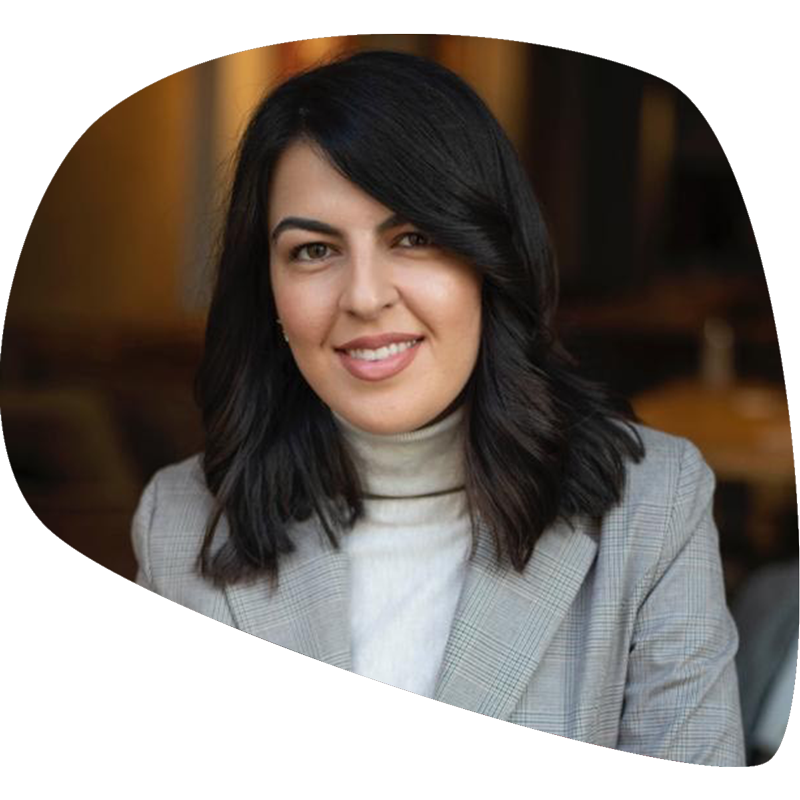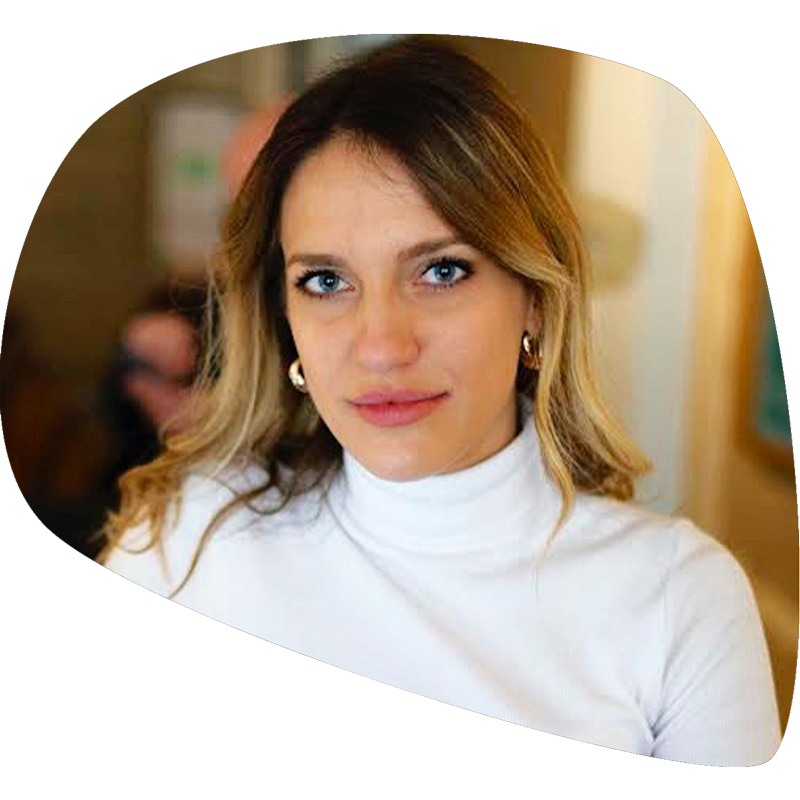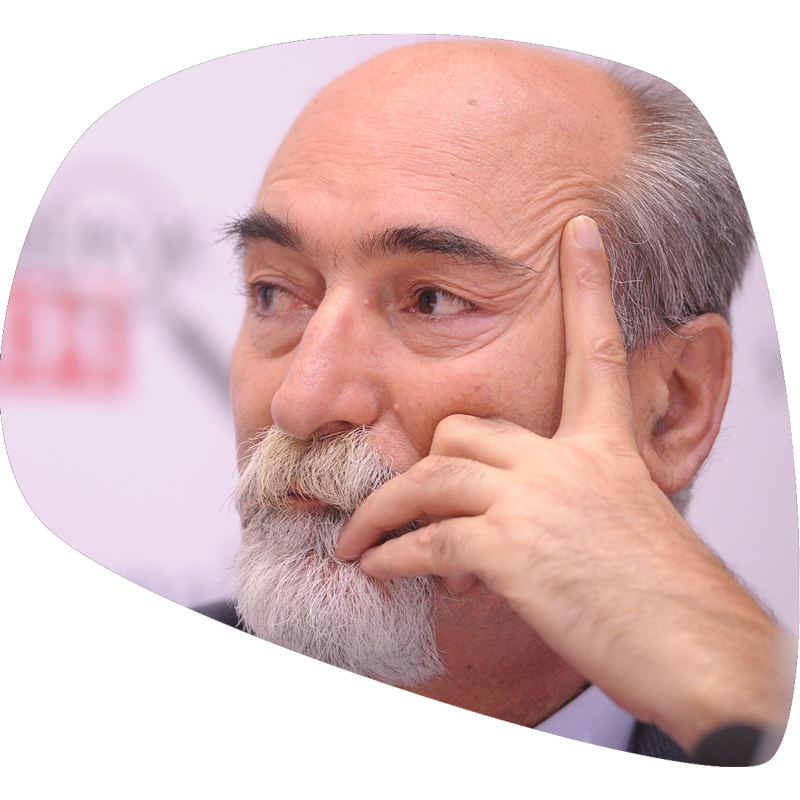 Editor in Chief of weekly magazine NIN from April 2013. Prior to that from August 2011. worked as assistant and shortly after as Deputy Editor in Chief of weekly magazine NIN.
From February 2009. until March 2011 worked as Editor in Chief of magazines 'Economist' and 'Banker'.
From 1988. until September 2007. worked as Economic (business) Commentator and Head of Belgrade Correspondetship of daily newspaper 'Dnevnik' from Novi Sad.
Recipient of an award 'The Knight of the Vocation(Vitez poziva)' (2019.), 'Verica Barać' (2018.), 'Reformer of the year' (2011.), 'The best European' (2010.) for the field of Economics, 'Captain Miša Anastasijević' (2010.).
Declaired as the best Economics journalist on several occasions : 'Golden feather' (2014.), Serbian Association of Managers (2013.), Club of Business Journalists (2010.), Chamber of Commerce and Industry of Serbia (2009.).
Graduated at Faculty of Economics, University of Belgrade.
Born on March 15th 1958 in Mladenovac, county Bačka Palanka.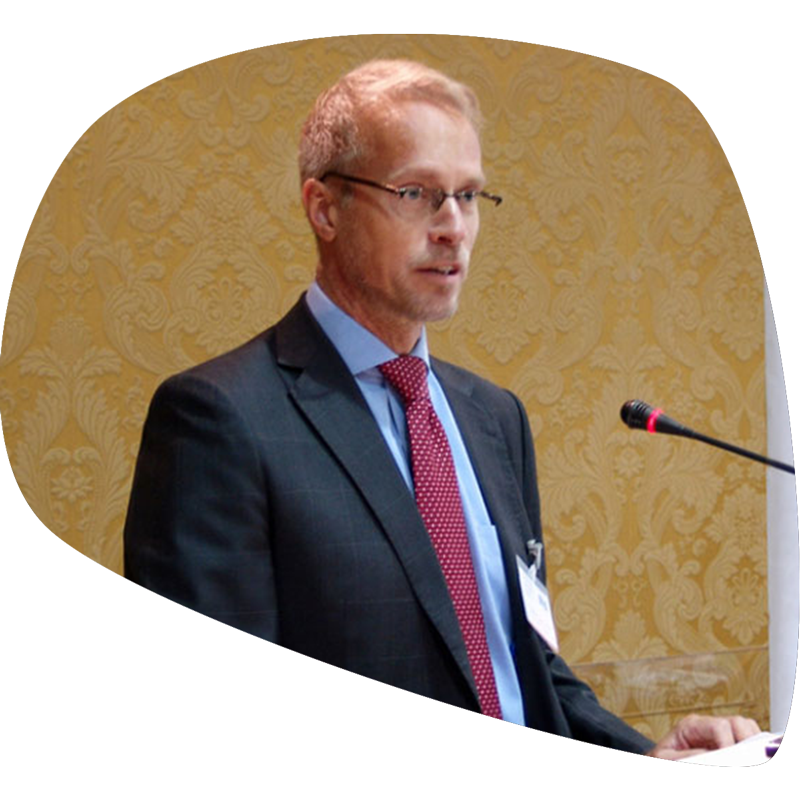 Yngve Engström has worked for the European Commission since 1996 and has more than 20 years of experience in managing staff, extensive experience in EU integration and transition economies, good governance and public procurement, international financial cooperation and managing of budgets. He has held several positions within the Commission's services for external cooperation and in particular for the EU enlargement process.
Since October 2017, Mr. Engström serves as Head of Cooperation at the EU Delegation to Serbia, overseeing a 49 people strong operational team and the annual allocation of 200 million euro of EU pre-accession support to Serbia.kos
Most recently, since 2013, Mr. Engström held the equivalent position at the EU Delegation to Albania and before that from June 2007, Mr Engström was heading the Regional Cooperation & Programmes Unit within the European Commission's Directorate General for Enlargement in Brussels, managing the programming and implementation of pre-accession support for regional cooperation and horizontal programmes for the EU enlargement countries.
From 2004 to May 2007, Mr Engström was Head of Section for financial and legal issues at the European Commission's Delegation to Turkey, and before that he held various positions in the Commission's external cooperation services as Legal Advisor and Coordinator in the area of financial cooperation.
Before joining the European Commission, between 1989 and 1996, Mr Engström served as a civil servant at the Ministry of Industry and Commerce in Sweden, and as a Legal Advisor and case handler at the Swedish Competition Authority.
Yngve Engström holds Master Degrees in Business and Public Law from Gothenburg University. He is a Swedish national.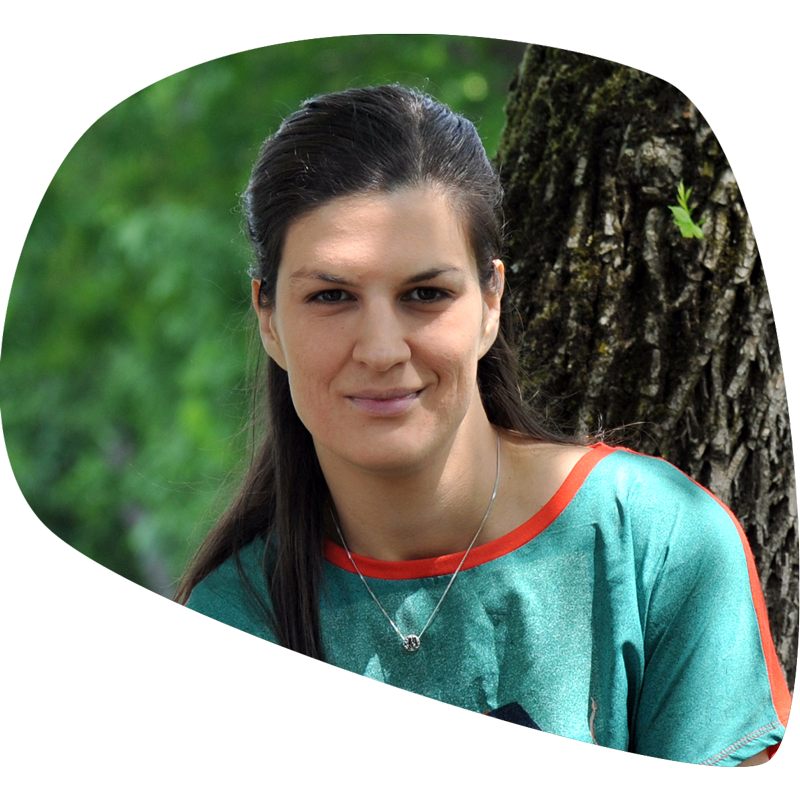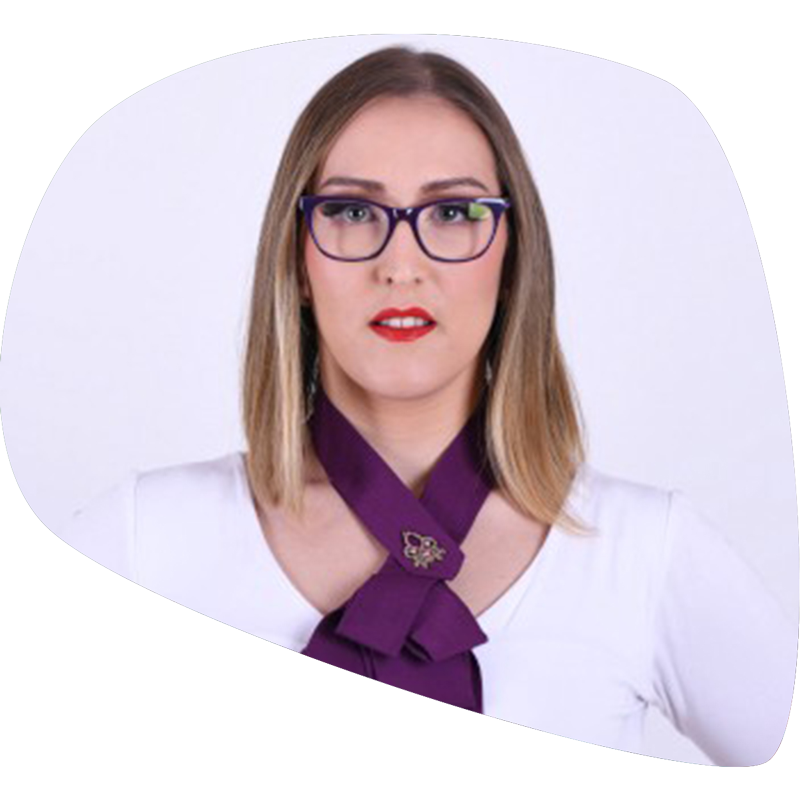 Manja Bogicevic helps decision-makers optimize production & minimize downtime with machine learning. Founder & CEO at Kagera.ai global technology company with RD in Serbia and business units in London and Doha.
We bring solutions in hydrocarbon and Energy sector.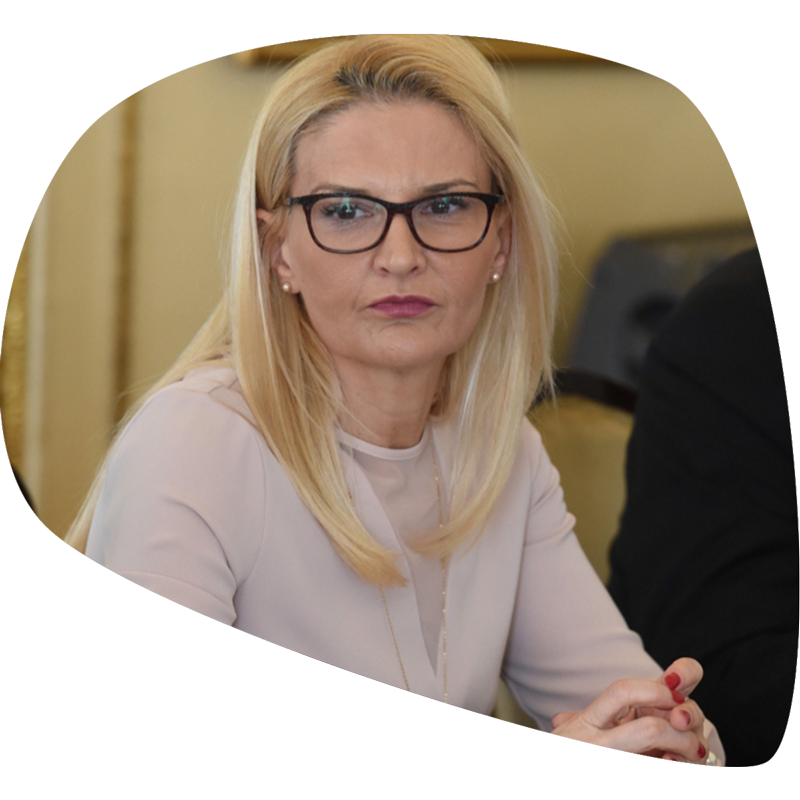 Deputy Secretary General of the Regional Cooperation Council (RCC) spoke to European Western Balkans (EWB) about the priorities of regional cooperation at the time of the pandemic, economic recovery plans and cooperation between RCC and the governments of the region, as well as the support the EU has provided for the Western Balkans.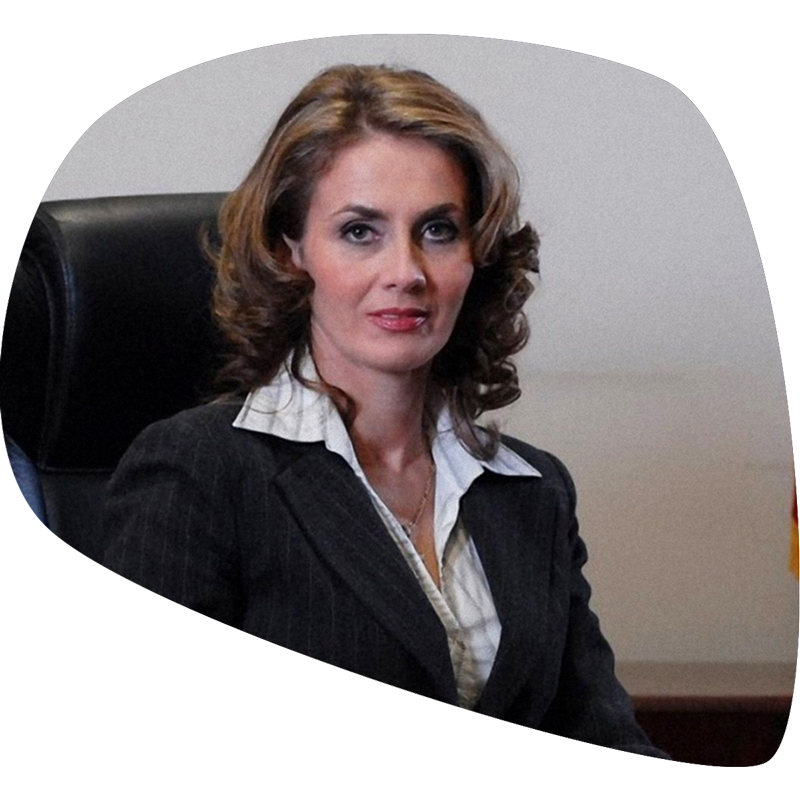 Brankica Janković graduated from the Faculty of Law, University of Belgrade. She is a doctoral student at the Faculty of Security in Belgrade.
She holds the function of the Commissioner for the Protection of Equality since 2015, elected by the National Assembly of the Republic of Serbia, and in 2020 she was re-elected to the same function.
From 2012 to 2014, she was a State Secretary at the Ministry of Labor, Employment and Social Policy. At the same time, she was the head of the Negotiating Group 19 - Social Policy and Employment and the President of the three Councils of the Government of the Republic of Serbia. She was the head of the state delegation at several ministerial conferences and the director of several national projects. She also worked in the field of social protection, as a director of the Gerontology Center Belgrade, from 2006 to 2012. In the period from 1996 to 2003, she worked in the field of marketing as an expert associate, producer and marketing director at Politika Television and as a marketing director at Television Yugoslavia - JU info channel.
Brankica is also a mentor on the program "Share your knowledge" organized by the European Movement in Serbia, with the support of the OSCE mission. Besides, she is teaching Multicultural Social Work - Anti-Discrimination Practices and Policies on master studies at the Faculty of Political Science, University of Belgrade.
Brankica is a member of the editorial board of the magazine Socijalna misao, president of the editorial board of the magazine Aktuelnosti and deputy editor-in-chief of the magazine Socijalna politika. She has won several social awards and recognitions for her work.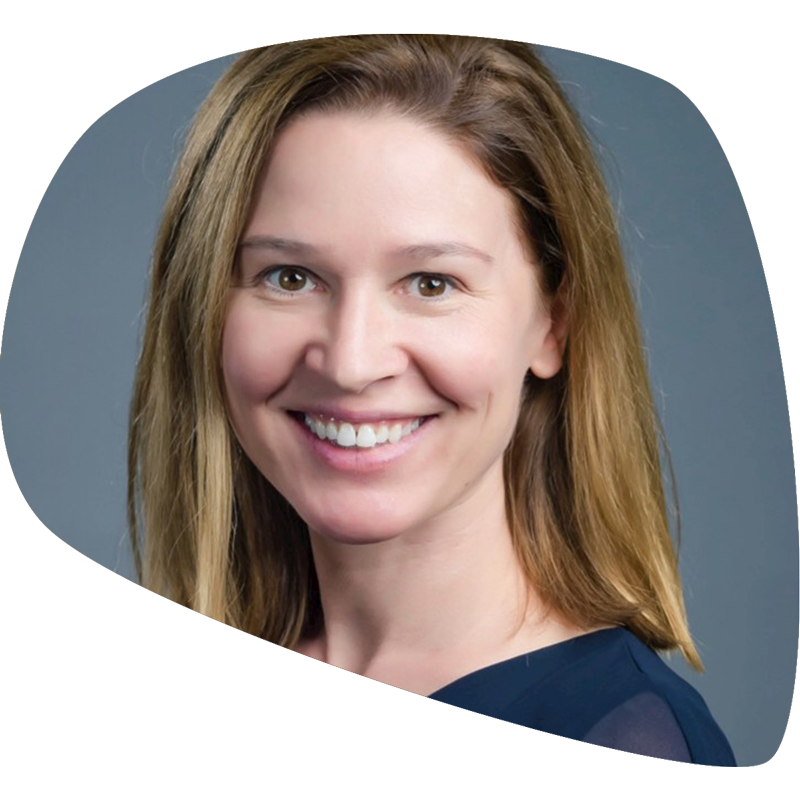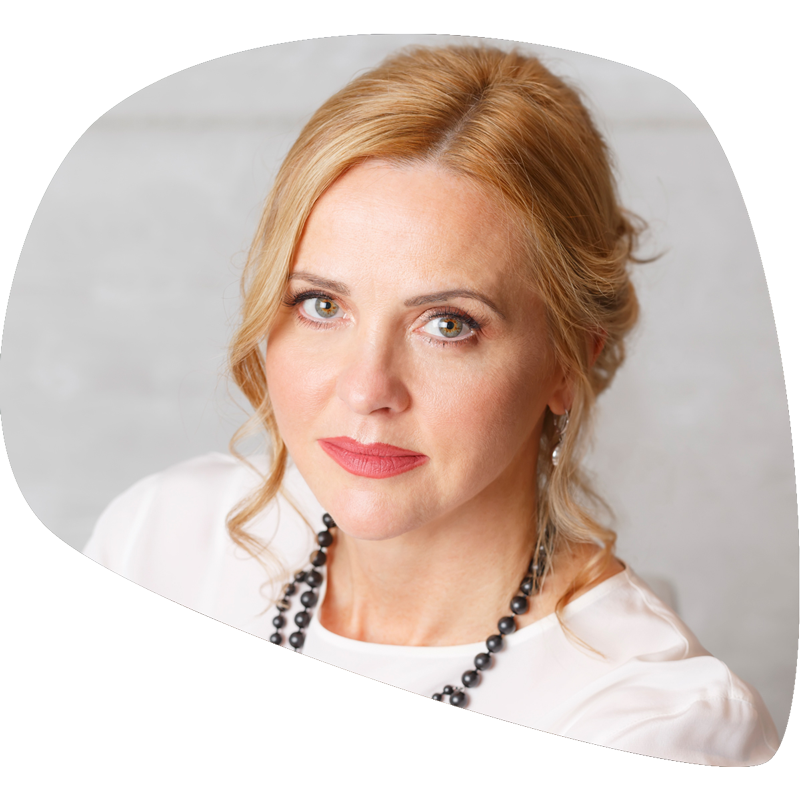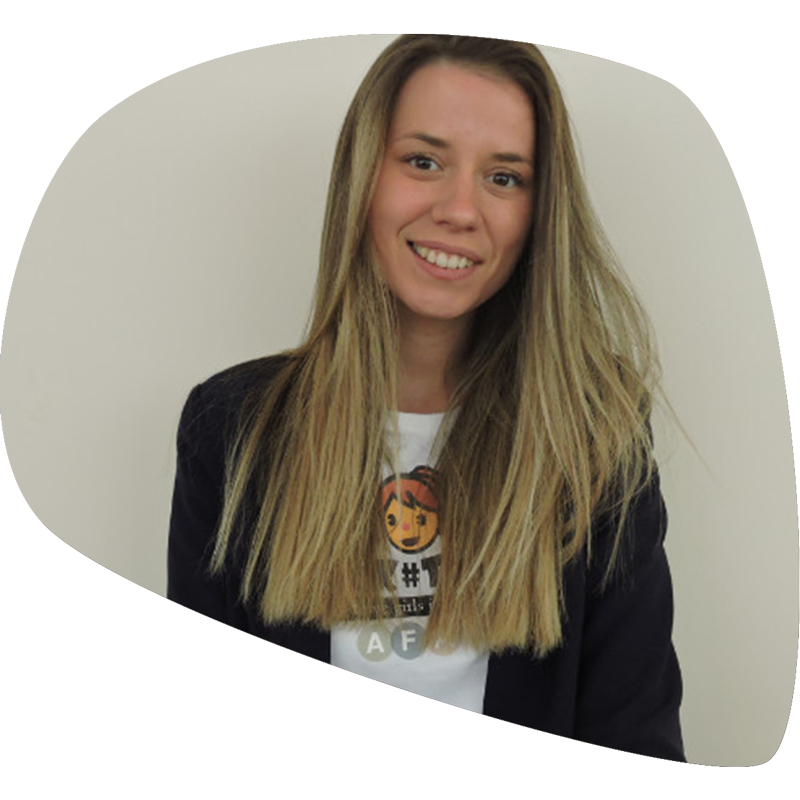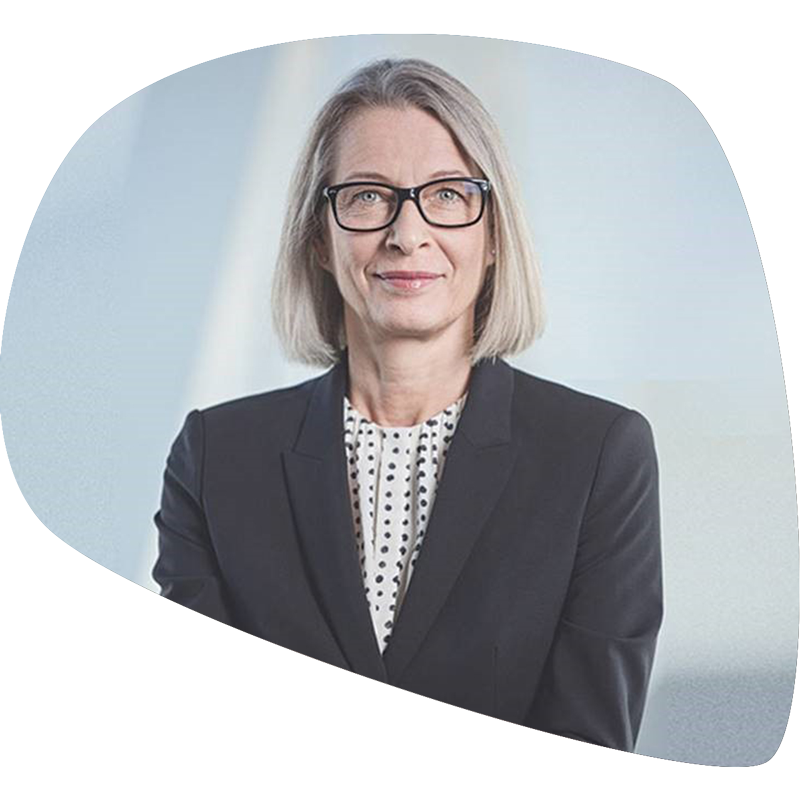 H.E. Susanne Shine is newly accredited Ambassador of Denmark to Serbia, North Macedonia, and Bosnia-Herzegovina. Prior she served as ambassador to the Arab Republic of Egypt (2016-18); Deputy Chief of Mission at the Danish Embassy in Washington, with the rank of ambassador (2012-14); Ambassador to Australia and New Zealand (2007-12). From 2014-16 she was Senior Advisor at the World Bank in Washington.
Ambassador Shine joined the Ministry of Foreign Affairs in 1994 following three years with UNDP in Lesotho. She has held several high level positions in the Ministry, i.e. Head of Department in the Trade Council and Head of the Permanent Secretary's Secretariat. She served as Deputy Head of Mission at the Danish Embassies in Canada (1997-2000) and Ireland (2003-2005).
She holds a Master of International Business from Copenhagen Business School in Denmark and a diploma in American Foreign Policy and Security from the American University in Washington.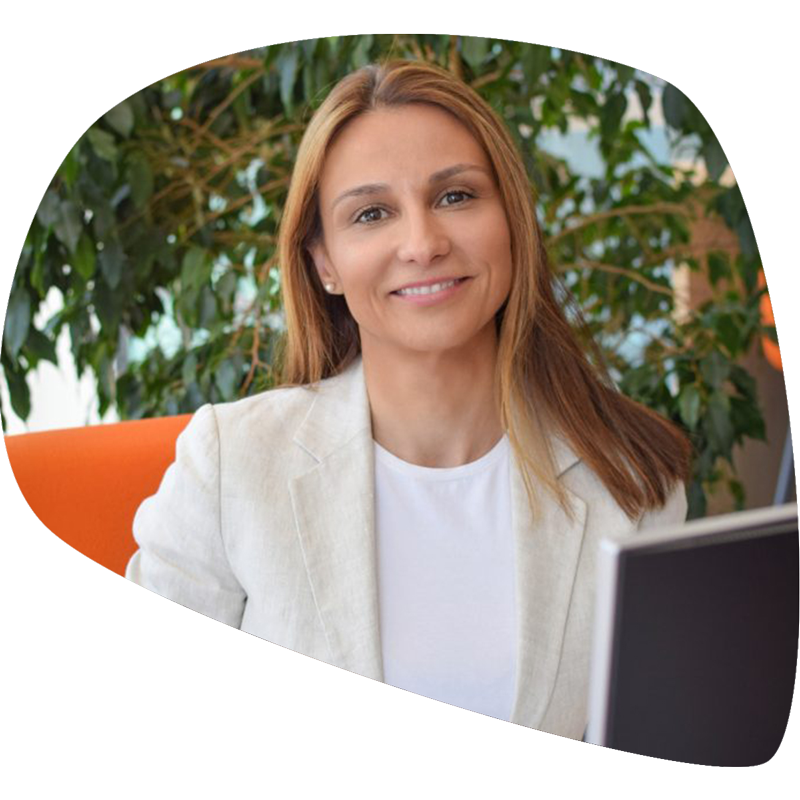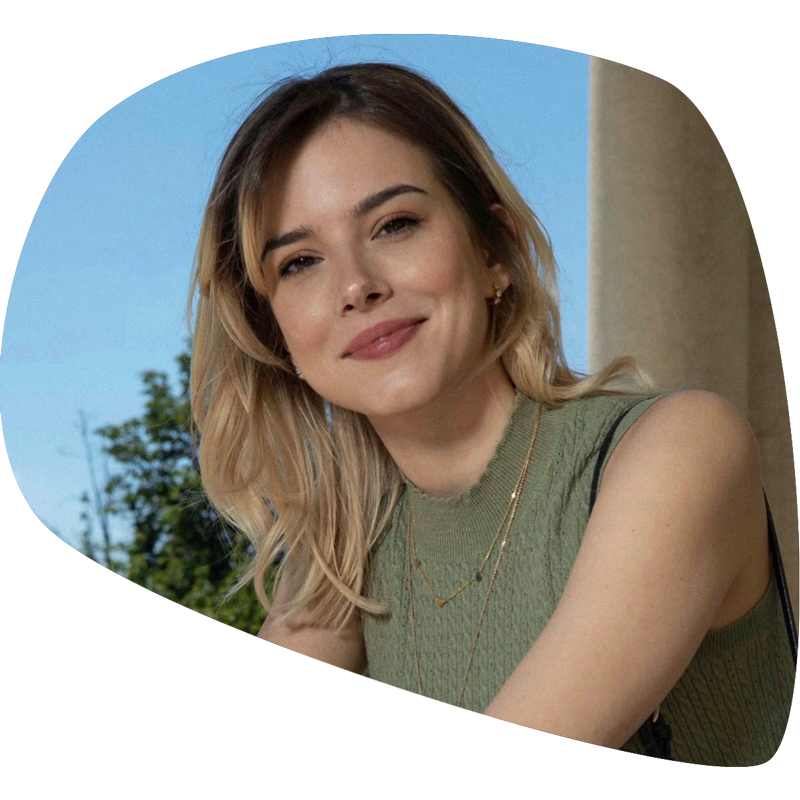 After years of working as a PR and Marketing Manager for international brands, Teodora changed her business focus to responding to the increasing demand for digital marketing skills. She brought together a team of young, promising people who love to work in a digital environment and created TEAM. An integrated digital marketing agency that helps companies with hard-to-explain products and services communicate effectively online to their most relevant audiences. TEAM also corresponds to the new style of how youth wants to work - freedom of creativity, flexibility in work and the international market.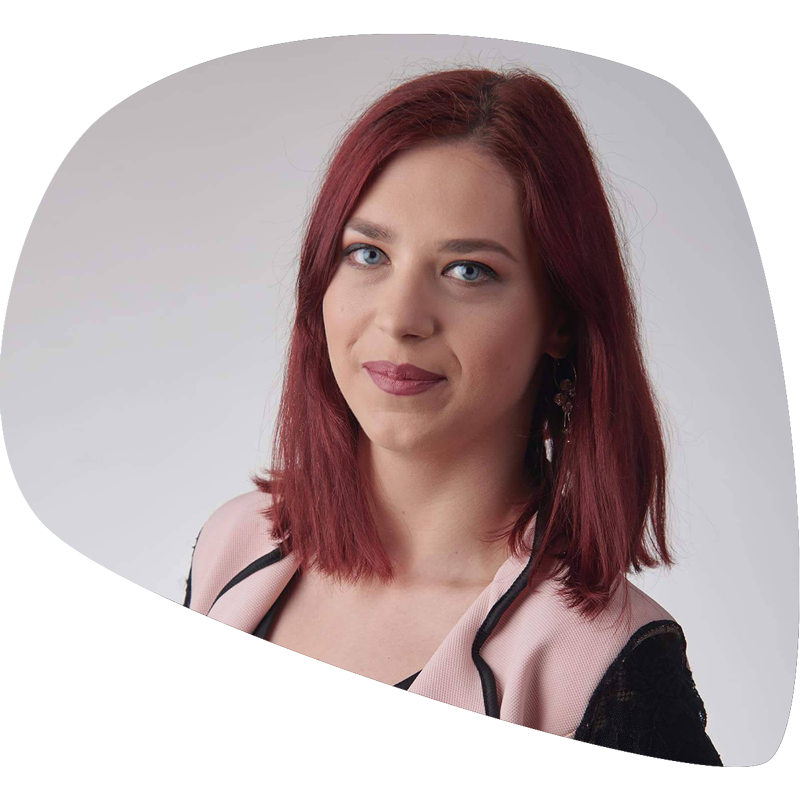 Ivana is a General Manager of NEST Coworking space in Podgorica, Montenegro.
She is an Experienced Media Specialist with a demonstrated history of working in Media, Public Relations and Marketing industry. Skilled in Social Media Management, Event and Project Management, Journalism, Public Speaking, Media Relations and Human Rights Protection. Former licence holder and organizer of TEDxPodgorica event and through NEST Coworking currently obtains licenses for Climathon and Fuckup Nights world franchise events in Montenegro.
Strong media and communication professional with a Bachelor's degree from the Faculty of Political Science/Journalism Department at the University of Montenegro with one-year long exchange program at Minnesota, USA through the Global Undergraduate Exchange Program (Global
UGRAD) sponsored by the U.S. Department of State's Bureau of Educational and Cultural Affairs. She obtained her MA Degree in Marketing Communications from the University of Westminster in London as a Chevening scholar funded by the Foreign and Commonwealth Office (FCO).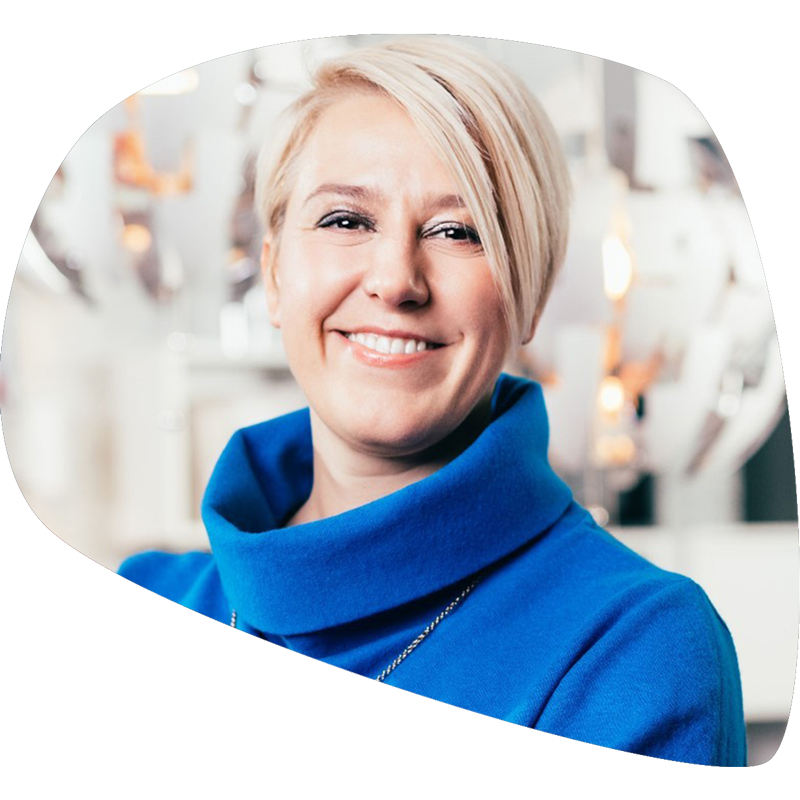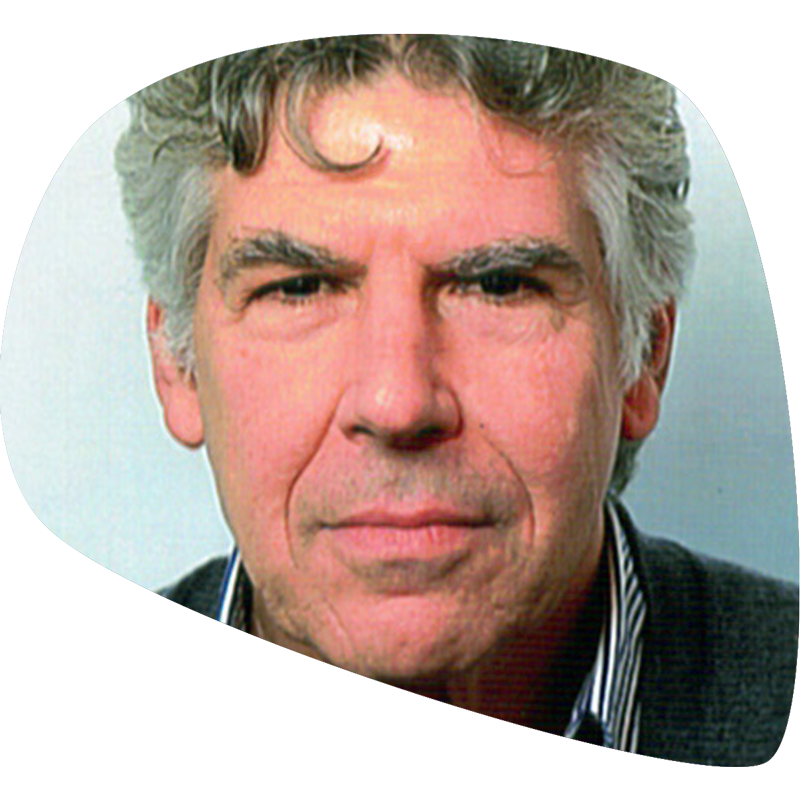 Worked on Wall Street in Investment Banking from 1976–1990, mostly in Mergers & Acquisitions and what is now called Private Equity (then called LBOs or Leveraged Buy-Outs) for Merrill Lynch (now part of Bank of America).
Collected experimental photography and collage from the 1920s-1940s during my whole time on Wall Street.
When there was no job because of the financial crisis of 1990 (Wall Street is a very unforgiving place...), I decided to spend full-time on my collection for a few years. I ended up a private art dealer and in 1994 founded Ubu Gallery with two partners. The gallery has established an international reputation and I am currently the sole owner.
Details on the gallery at www. ubugallery.com.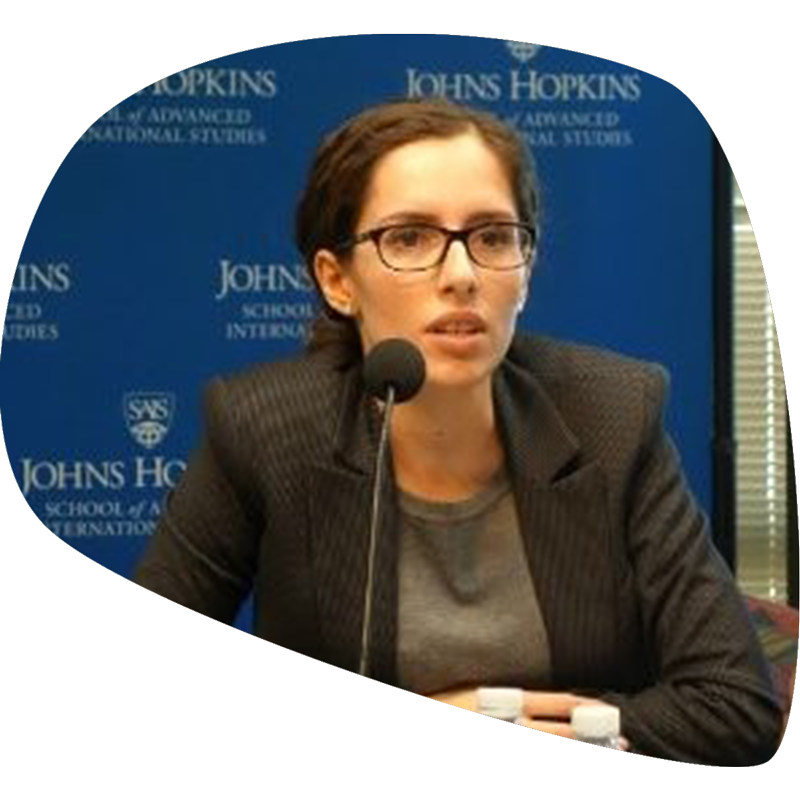 Worked on Wall Street in Investment Banking from 1976–1990, mostly in Mergers & Acquisitions and what is now called Private Equity (then called LBOs or Leveraged Buy-Outs) for Merrill Lynch (now part of Bank of America).
Collected experimental photography and collage from the 1920s-1940s during my whole time on Wall Street.
When there was no job because of the financial crisis of 1990 (Wall Street is a very unforgiving place...), I decided to spend full-time on my collection for a few years. I ended up a private art dealer and in 1994 founded Ubu Gallery with two partners. The gallery has established an international reputation and I am currently the sole owner.
Details on the gallery at www. ubugallery.com.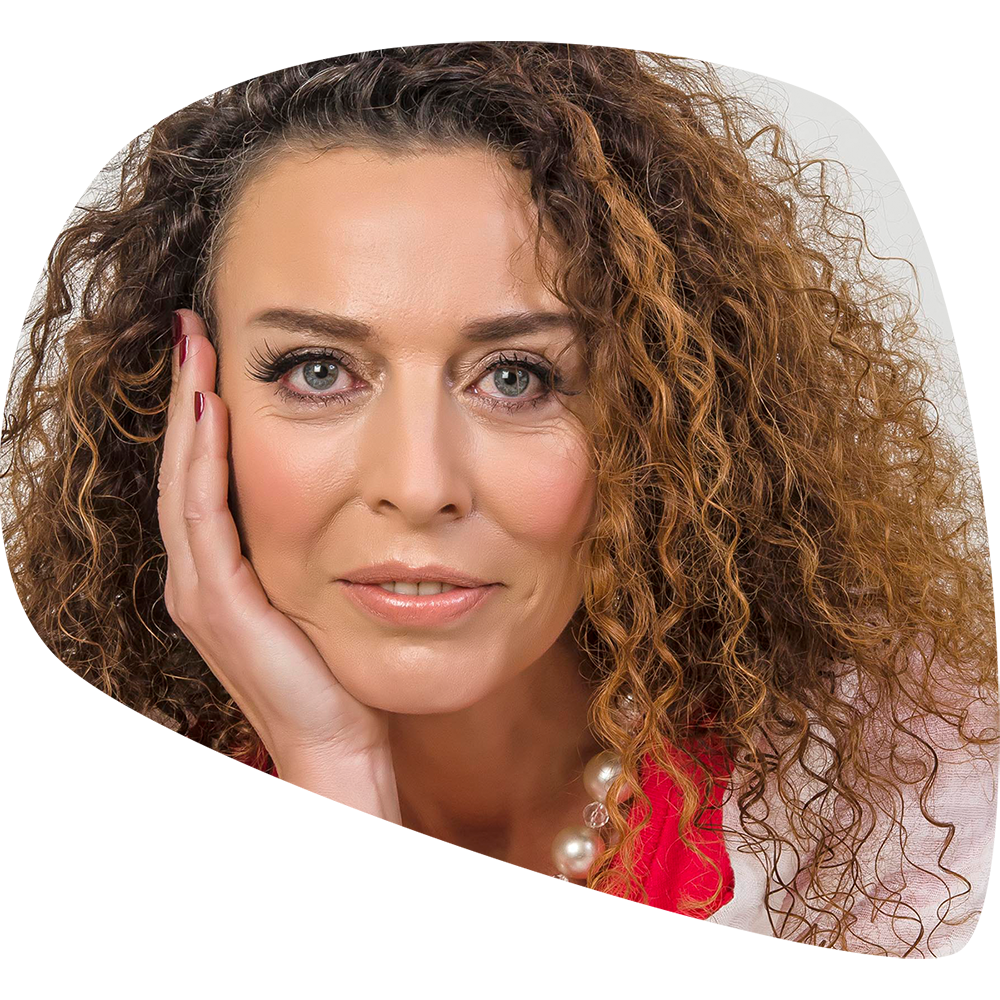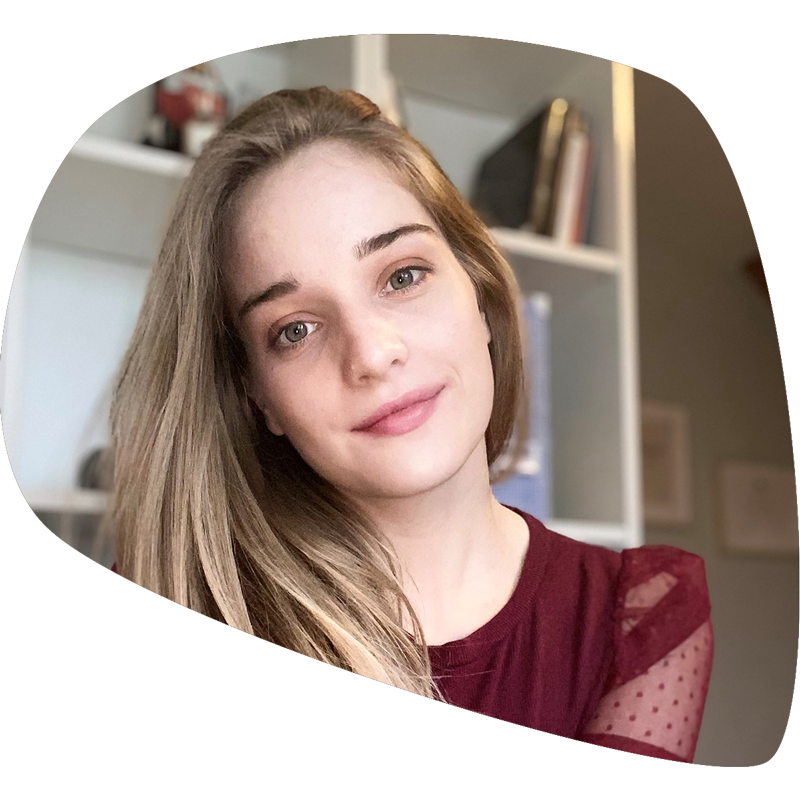 At the age of 24, in 2019., she started her own business of software development in her hometown Pitomača in Croatia. There she is developing modern software technology based on artificial intelligence and machine learning. Besides that, she is cooperating with local entrepreneurs to raise awareness and knowledge of the proper and prompt process of informatization.
She earned an informatics and software development master's degree in 2019 at the Faculty of Organization and Informatics in Varaždin. During her studies, in the Artificial Intelligence Laboratory with her professors and colleagues, she made an artificial chat agent called B.A.R.I.C.A (Beautiful Artificial Intelligence Cognitive Agent). B.A.R.I.C.A is still at the faculty hall helping students, professors, and guests of the faculty by providing useful information. For that chatbot, Tajana received multiple awards (Chancellor's Award of the University of Zagreb and Dean's award at the Faculty of organization and informatics.), while B.A.R.I.C.A became famous on Croatian television and in newspapers.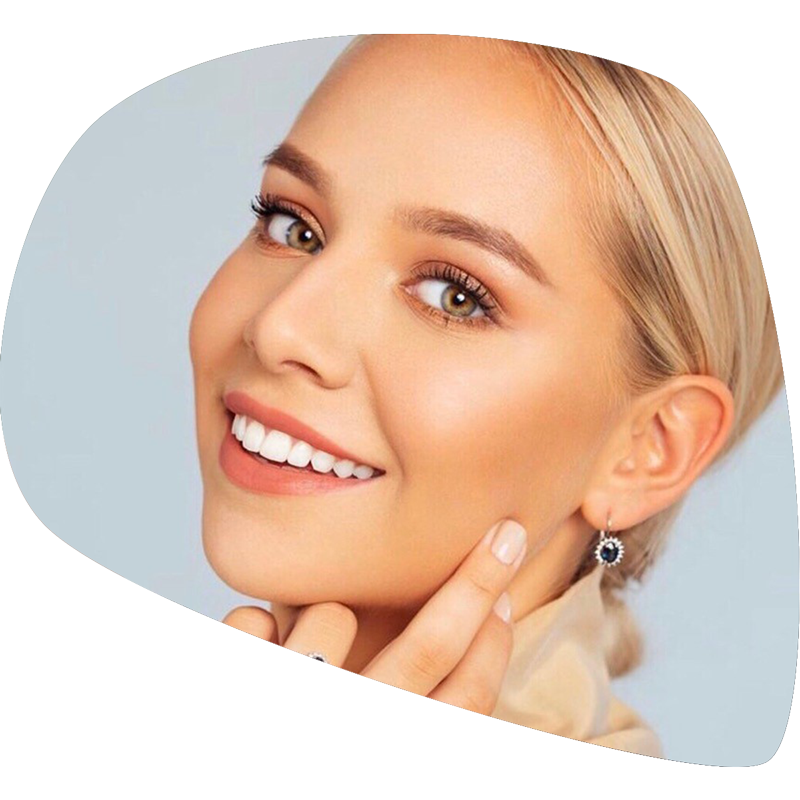 Lara Stefanovic holds a bachelor's degree in Economics and International Business, and a master's degree in Human Resources. After successfully finishing her studies in Vienna, she decided to return home to continue the jewelry business that has been in her family since 1886. Wanting to remain loyal to the family tradition that has been built over six generations, but find something that more accurately represents her personal values, she decided to create "Innocent Diamond", the first brand in the Balkans that uses 100% recycled gold and lab-grown diamonds – chemically and physically identical to the mined ones without the detrimental social and environmental consequences. She believes that jewelry is not, and should not be just a fashion accessory, but rather an effective tool for greater social change, and that her generation has an obligation to use science and technology to make the world a better place.